ermagerd we're back again (backstreet's back, AH'AITE) after a (computing... ...) 8 month hiatus I'm gonna continue this series of threads I started last year in which we attempt to pick out NeoGAF's favourite films of a certain decade, based on weight of mention, and ranking, in everybody's top 5 lists.

(see 'previous threads' at the bottom of this post for examples on how this is meant to play out)
The NeoGAF unofficial top 5 most-liked movies of the 1970s.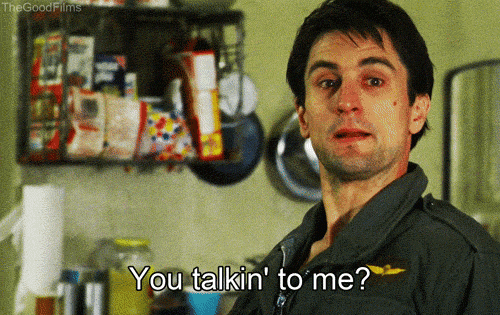 1 - (5 points)
2 - (4 points)
3 - (3 points)
4 - (2 points)
5 - (1 point)
Rank your personal favourite flicks of the 1970s, from 1-5. The higher on your list the vote comes, the more votes it will get, as shown above. I will tally up votes at my own discretion when I reckon we've got a critical mass of input/interest has cap'd out.

I'd like you to give your top 4 movies from/made in the 70s - in order. I'll leave the thread for a day or two or something then tally up all the movies and see which one gets the most mentions/tallies. Probably don't wanna leave it too long because, if I'm lucky and i get a bunch of posts, it might be a fair bit of work tallying it all up.

It won't tell us much, i know, it's certainly nothing like the game tournament Karma did last year, but if things go well then it should give us a chance to bond over shared interests and maybe accidentally pick an unexpected result. That's the real objective of this thread.

note: if you wanna revise your list, or if a buddy reminds you of something, feel free to edit your post. Make as many revisions as you want, I'll just take what you're settled on at the time i make my tally.

<note: I tried to take away the BOLD but it's not working for some reason>
Previous threads:
... of the 80s.
... of the 90s.
Winners of those threads:
90s:
1. Terminator 2 (44 votes)
2. Goodfellahs (26 votes)
3. Pulp Fiction/Fight Club (19 votes)
5. Shawshank Redemption/The Big Lebowski/The Matrix (14 Votes)
80s:
1. Aliens (57 votes)
2. Blade Runner (52 votes)
3. Back to the Future (40 votes)
3. Star Wars: The Empire Strikes Back (40 votes)
5. Predator (33 votes)