Much of game design seems to be follow the leader and often doing what has worked for one game will show up in many many games. But as we move further from the 2010s some of the long last game design techniques don't seem to be evolving with the current gen. Heres a few I would love to see done differently. Add some you may have felt out I missed.
1. Stealth Grass:
Playing a plauge tale is the primary reason I thought about this. Much of the game is disconnected patches of grass used to hide the player from the enemy. Games such as Elden ring, Pokemon, Pluages tale, Horizon from just this year uses it as their primary stealth feature but doesn't take other elements like lighting into count which is probably the most important element when it comes to stealth. I'd love to see them make this technique more fleshed out. Part of why humans stand straight up was to evolve to see other animals in tall grass. maybe movement, camouflage, health of the grass at different points and seasons all play a role into how successful you are able to hide and might force you to only use it to sit still to find a new path.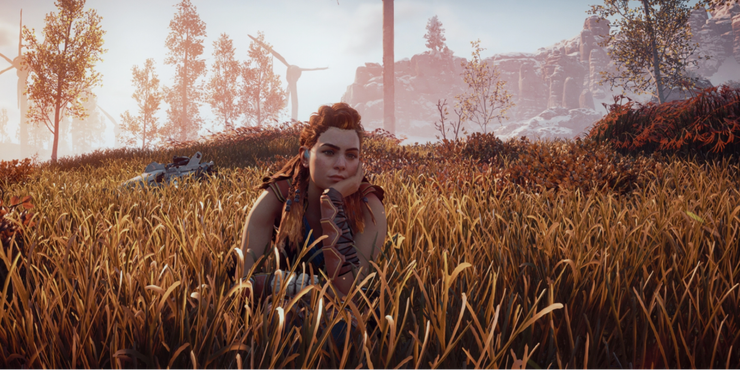 2. Skill Trees:
The list of games that utilize skill trees are too far to list. The issue with them is they lead to little build diversity but give the illusion of choice. We don't really get games ARPG games where you unlock abilities within the game without having to pour a currency into unlocking it. I'd just like to see focused games where the skills are unlocked as you go with the story and isn't given at the beginning and you decide what ability you go with. Even user based progression in a ARPG might be a good alternative. More you craft items in TLOU2 the better you get. Use shot guns more? Unlock more damage with shot guns over time. Something other than light rpg mechanics that lead to very little change in actual game play, it should be more organic going forward.
Enemy Sensing:
This one is arguably my least favorite. The ability to see enemies through walls, see other objects of interest highlighted etc. This takes away from what could be a semi challenging unique experience and makes it a menial follow, wait, attack task. I'm not sure how to fix this one. Maybe with duel sense you can ass vibrations to movement of enemies from particular locations, or even just let trial and error take a role in the players decision. It seems like an easy way to avoid taking a unique approach to these activities.