From Sony Business Briefings.
Check their PDF here
This...is a lot of growth for the fiscal year ending in March 2023. It means they will release...a lot more than just Uncharted on PC until then.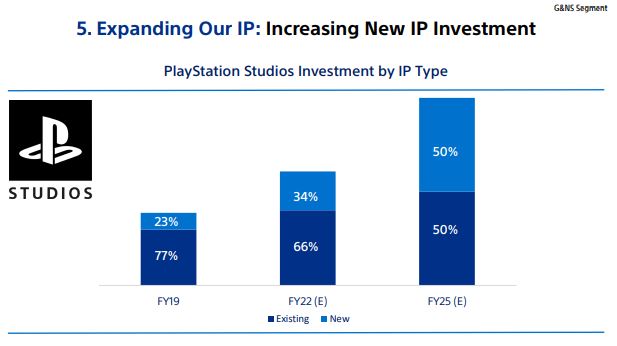 Sony is going to keep betting more and more on new IP's, which is exciting!
Over 20 games, both 1st and 3rd party are going to be ready for PS VR2 release.
Sony will have released 3 live service games by march 2023...so far we got The Show. It means we are going to have 2 unannounced games until March 2023 that are live releases.
One is probably Factions...the other is unknown.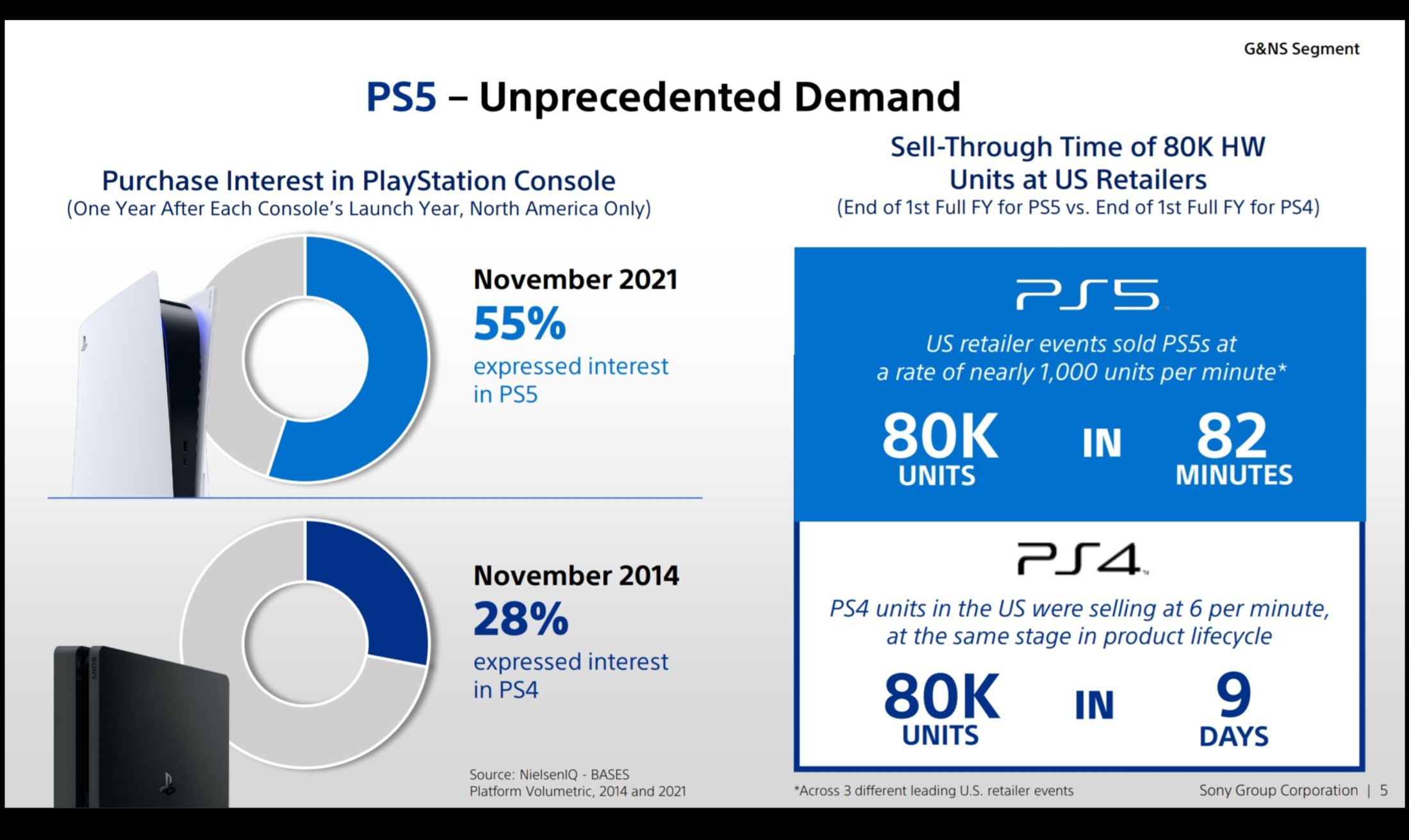 The fact that PS5 has almost the double the demand the PS4 had...lmao. And people think PC releases are ruining something here.
Exciting times ahead!
Edit:
. Demand for PS5 is almost the double of the PS4 for the same time (One Year After Each Console's Launch Year, North America Only)
. They predict the PS5 to surpass the PS4 sales (launch aligned) during year 4...so somewhere during march 2023 and march 2024
. China is a huge emerging market for them
. They mention Avatar alongside their 1st party games and 3rd party timed-exclusive games like Forspoken and FFXVI...which might be nothing, but at least it means a marketing deal is in place;
. PS5: Highest Engagement Ever for a PlayStation console
. "Ongoing AAA Slate" | "Continue Free-to-Play Growth" | "Retain Post-COVID-19 Digital Shift" | "Loyal Subscriber Base and ARPU Growth Opportunities"
. PS4 still has the highest PS store revenue: 65%
. In 2013 80% of sales were physical. by 2021 that 80%...belonged to digital, with physical being only 20%
. PlayStation Direct to expand to Portugal (my country does get some stuff i see), Spain, Italy and Austria next.
Last edited: