Title:
Pokémon Sun / Pokémon Moon
Developer:
Game Freak / Nintendo
Publisher:
Nintendo
System:
Nintendo 3DS
Genre:
RPG
Release:
November 18th 2016 (International) / November 23rd 2016 (EU)
Demo version: October 18th 2016
Event QR Codes
And much more!... For more information, head to Pokémon Sun/Moon official website, the link is down there
.
A lot of surprises and old friends await in Alola...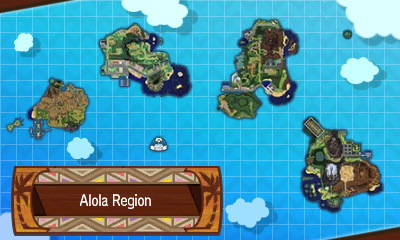 Game Updates
Useful links:
Credits:
Thanks to Serebii for building the awesome Dex and Pokearth guide of Alola
Nintendo, GameFreak and The Pokémon Company for some graphics and art.