Update:
Available Tuesday, May 16th, 2017!
https://www.youtube.com/watch?v=pWI9F71rtG8
Features:
- Precise and intuitive aiming for compatible PlayStation®VR shooter games;
- Advanced motion sensing and light tracking technology;
- Ergonomic two-handed control;
- Easily-accessible DUALSHOCK®4 controls;
- Immersive vibration feedback;
- Rechargeable battery.
"PlayStation®Camera (sold separately) required for PlayStation®VR and PlayStation®VR Aim Controller functionality.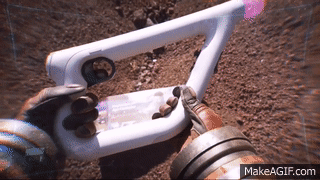 https://www.youtube.com/watch?v=OnijGV5H1O0
Supported titles:
- Farpoint
- Arizona Sunshine
- The Brookhaven Experience
- Duck Wilde
- ROM: Extraction
--------------------------------------
Designed collaboratively by Sony and Impulse Gear, originally for their game 'Farpoint'. No price or release date announced yet, but it's safe to say it'll release with the game and can range from $50-$100. Seems like PS Move and Navigation controller is built-in, so no extra accessories required when playing VR Shooters.
http://blog.us.playstation.com/2016/06/13/farpoint-announced-for-playstation-vr/
Impulse Gear is a small independent developer based in downtown San Francisco. We founded Impulse Gear with one very important mission: to create virtual reality games that would live up to the expectations of you, the gamer. To do that, we worked closely with SIE to develop an entirely new way to play games with the PS VR Aim Controller.

The PS VR Aim Controller offers the most realistic and precise way to control our game. With direct 1 to 1 tracking, you aim in Farpoint just as you would in real life. How you hold and where you point the controller are directly matched in the game. This allows you to do things in Farpoint that just are not possible in a standard FPS game. It also provides an unbelievable sense of presence in the virtual world.
Trailer for the game:
https://www.youtube.com/watch?v=c18R6Sb97nM
EDIT: Photo courtesy of
RoadToVR
: