Jul 30, 2013
2,478
3,924
715
Seeing the laugh emojis from the usual suspects is becoming a joke in itself
Indeed and their own beloved console also has a SSD, or they are not happy with the fact that MS has add an SSD instead of HDD.
But when some Windows Central site starts shilling again, then we will see them fapping on "bla bla bla Velocity Architecture, bla bla bla, Sampler feedback, bla bla bla Direct Storage".
It just a lot off: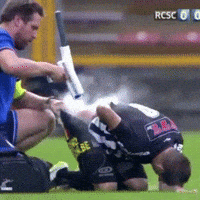 The words
UE5
combined with
PS5
triggers a lot of xbox/pc fans. And while pc's can have NVMe storage for some years now, games are not developed for it. And it's not about the speed alone but the whole I/O complex pc motherboards, SSD's or GPU's are missing.