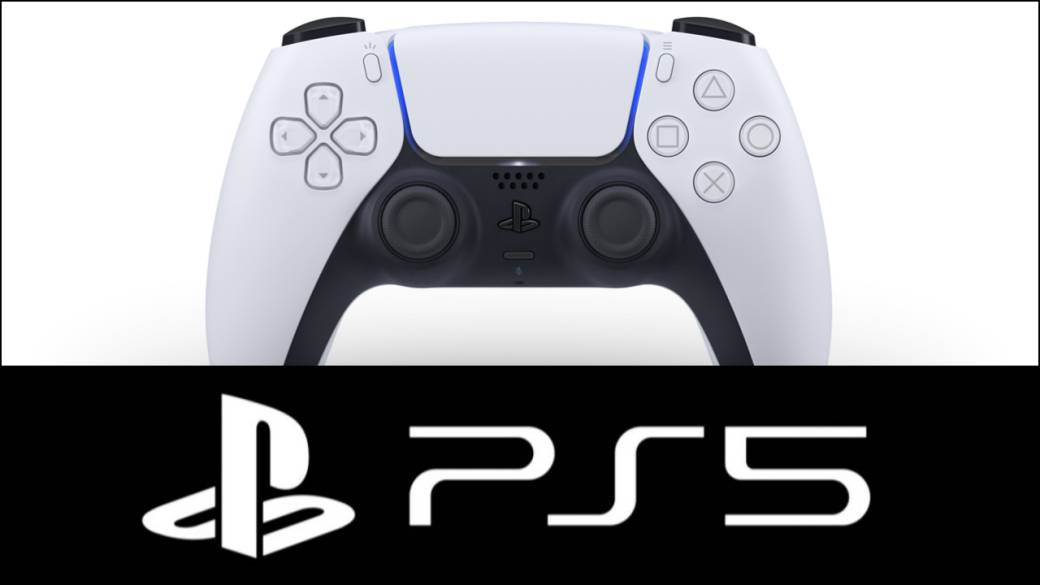 El estudio madrileño, adaptado al trabajo en remoto desde hace semanas, está esperanzados por las posibilidades que ofrecerá el mando de Sony.

as.com
Raúl Rubio, CEO of the company, has talked to MeriStation about its adaptation to teleworking, as we will soon tell you; but there was also time to talk about the possibilities of the new PS5 controller, the DualSense, the protagonist of Sony's next generation.
"It's a very interesting idea, but above all, it's a pretty smart application of the technology," he begins by saying about the new features DualSense will offer. On traditional controllers, Rubio was beginning to show a lack of boldness when it came to implementing new features such as those offered by Stadia when it comes to interacting with video game controllers. With the DualSense, he's hopeful that the situation will be reversed and we'll have a more sensory experience.
"Oddly enough, I have to play on every platform: PC with mouse; Nintendo Switch; on Stadia with a tablet or the first thing I pick up. I was starting to miss some things. If I play in Switch, it may seem silly, but HD Vibration shows up a lot; the difference is like riding a late model Mercedes and a tractor, basically, at the sensitivity level. Nintendo is an expert at taking technologies, turning them around and making them fun. There are things that, when they're not there, you miss them a lot. For example, the built-in speaker, which offers many possibilities for creating in-game actions where everything is in context - like if someone starts calling you on a phone, for example. These are details that add immersion," he adds, happy to see Sony's bold move to the traditional DualShock of recent years.
The relocation of the light bar is also of interest to the leader of Tequila Works for a mere matter of convenience. "The light bar itself, it's true that originally it was created to use the camera and track the controller; but now it has been moved because they had realized that people used to play with the controller very close to the TV and it could reflect the player from the screen. The fact that the bar now turns around the touchpad and we can see it from the front is just an ergonomic detail, but it adds a lot.
And haptic feedback, the most interesting aspect for Rubio of all that has been presented to date about the PlayStation 5 controller. "Haptic feedback is something that we can see not only in passive terms. What would happen if we started having biometric data of the player and if we could know how he feels? That is, to have an experience more like what we have started to see with Stadia.
"Those little innovations, all those adjustments, make the command exponentially better. I don't get involved in ergonomics any more, or which one you might like more or less," he adds of the current PS4 controller, the DualShock. As far as the Xbox Series X controller goes, he thinks it's more of an evolution of something that already worked great, a more direct way of thinking and without so many quirks.
"If you compare, for example, with the Xbox Wireless Controller, when I use it it's for convenience, for a driver issue, because it works and it's simple. It's a traditional controller, but with great weight distribution and button sensitivity. It's a more conservative approach; a philosophy that, as a developer, I see that they have looked more for a standardization of components and forget about gimmicks [...] The Microsoft controller works and does it perfectly. Everything you can do on the PC you can do on Xbox Series X. If you look at it that way, their controller is more of an evolution," he says. As for PlayStation 5: "I see that Sony has been a little more daring and has tried to see a little more with the share button feature, which was a more one-way process based on just sharing the experience.
In this case, with Create, you can do something a little more active. And that's where I leave off," he laughs, aware of how far he can talk at the moment.
Rubio believes that both PS5 and Xbox Series X "have very similar hardware", but that "the jump in hardware features is exponential compared to the previous generation. We used to joke that the current generation was a consequence of the global economic crisis. If with PS3 and Xbox 360 the house had been thrown out of the window, with the next generation everything had been contained; with GPUs designed to work in low power... In this generation, both have been put on the road and, at the level of CPU, GPU, transmission buses, speeds, etc., it's really impressive," he underlines, convinced that the consoles that will arrive in Christmas 2020 will be prepared to last for many years.