Deleted member 774430
Unconfirmed Member
It all started with the first images of the back of Xbox Series X which
@CurryPanda posted here on NeoGAF 2 weeks ago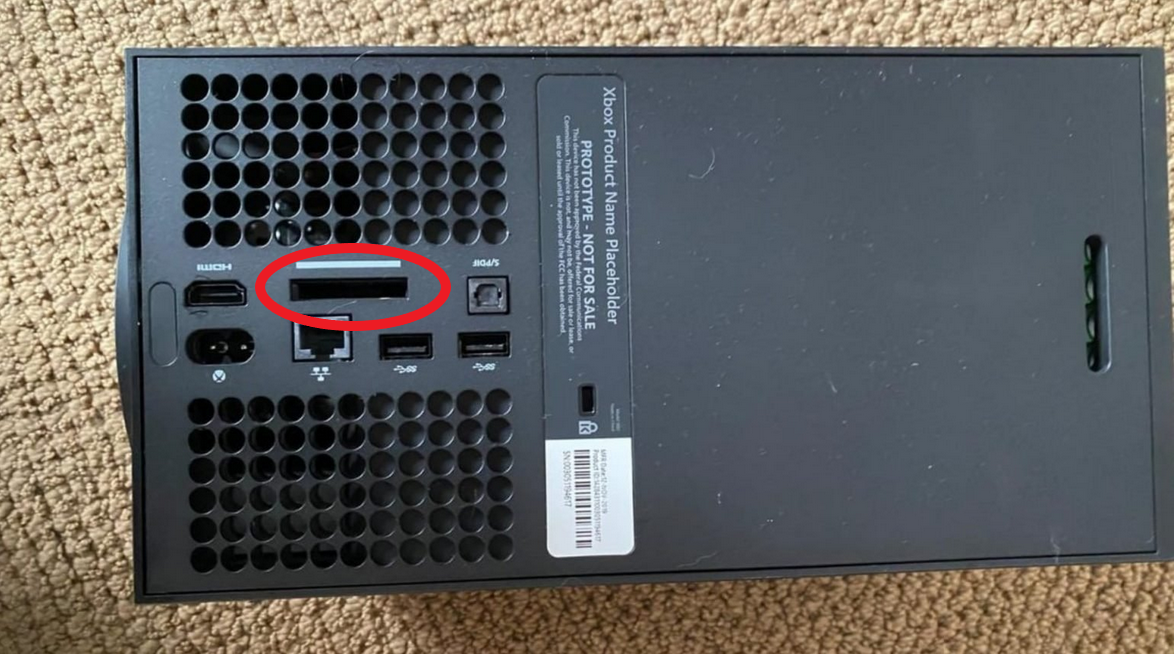 According to rumors
that one port on the red circle is for storage expansion. We had also seen in recent history Microsoft launching its first Surface Pro with an
SSD slot
just few months ago but it arguagbly makes even more sense here
as games are constantly increasing in size
(except on Switch where developers are forced to optimize due to the limited internal storage),
not only the main file but we often see dozens of GB just for updates. This issue is so common with current gen consoles that makes me believe Sony is surely working on a similar solution.
Now, we don't know what kind of technology Microsoft and Sony will use for expandable storage yet, i do wonder if that is going to be a proprietary port, which could mean consoles are going back to memory cards.
This solution is certainly more elegant and practical than opening the case to install an SSD, if they decide to go with a proprietary solution Microsoft and Sony would have full control on price: it's a double-edged sword becuase on the positive side that would represent a new source of revenue for the console manufacturers, on the negative an high price could scare people away as it happened with previous dedicated video game systems like the Playstation Vita.
What do you think about that? Are you excited/worried by the possible return of memory cards? Do you think they'll just offer external storage support via USB on the final release product?
Last edited by a moderator: