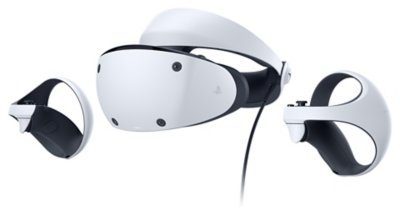 Tobii, the global leader in eye tracking and pioneer of attention computing, is pleased to announce its innovative eye tracking technology will be featured in the upcoming PlayStation VR2 headset.
"PlayStation VR2 establishes a new baseline for immersive virtual reality (VR) entertainment and will enable millions of users across the world to experience the power of eye tracking," said Anand Srivatsa, Tobii CEO. "Our partnership with Sony Interactive Entertainment (SIE) is continued validation of Tobii's world-leading technology capabilities to deliver cutting-edge solutions at mass-market scale."
Tobii will receive upfront revenue as a part of this deal starting in 2022 and revenue from this deal is expected to represent more than 10% of Tobii's revenue in 2022. Due to the rapid evolution of the VR industry, revenue contribution guidance beyond 2022 is associated with significant uncertainty. Consequently, at this point, Tobii cannot provide guidance on the revenue potential beyond 2022.
For years now Tobii has developed eye tracking hardware that's already been integrated into other VR headsets. In 2018, for example, the company worked with Qualcomm to develop a standalone VR reference design with eye-tracking. In 2019, Tobii technology was integrated into the HTC Vive Pro Eye. More recently it was integrated into the HP Reverb G2 Omnicept Edition and the Pico Neo 3 Pro Eye.