E3 eh? What a week, did you miss information from one of the best announcement of the show? You did? Well fear not, I've been stalking the net for as much information as I could collect. Please thank me in donations in the form of chocolate coins.
Boxart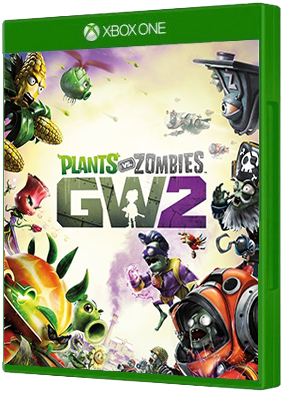 Price: $60 as opposed to the original being $40 (Although the original at launch had far less content).
Comes out at the same time on XB/PS4/PC
Out in the spring 2016 timeframe
Key points
All DLC content to be made avaible free
Can play any mode in split screen (as opposed to one in the original game)
Can play any mode solo against AI bots
12 new Maps
Over 100 variant characters (40 being new)
Can transfer unlocked PvZ1 characters ( not all, but most, I assume licencing issues with Cheetos and Aquafresh being the ones that can't transfer)
14 classes
New 24 player Herbal Assault mode
Garden Ops as Zombies this time,named graveyards ops, but garden ops also returns
Sticker packs returns
Will be available in a standard and delux edition (delux edition gives you 3 characters, one being random and some coins to get started)
Maps
Zomboss Factory, this level features warps that take you to a different areas in the level.
Time Travel Park, this level also features warps, but instead they take you to different time periods instead!
Also teased were a snow themed level, and a level set on the moon featuring zero gravity.
Generally, maps in the sequel are going to be larger with more areas to explore.
Characters
The game will have 40 new characters/variants, and with the ability to bring in most GW1 characters, over a 100 is promised.
14 Classes overall (6 being new).
Zombies
Imp and Z-Mech
The smallest and most agile of the zombies, Imp can double-jump, hover, and giggle his way to victory. Two automatic Imp Blasters don't hurt either.
Z-Mech built with Z-Tech. Massive size, massive health, and massive damage are at your disposal as you unleash Imp's secret weapon.
Ability 1 IMPKATA
Ability 2 GRAVITY GRENADE
Ability 3 ROBO CALL
Z-Mech Ability 1 ROBO STOMP
Z-Mech Ability 2 MISSILE MADNESS
Z-Mech Ability 3 EXPLOSIVE ESCAPE
You can exit the mech, however it will self destruct in the process.
Captain Deadbeard
Don't let his crusty appearance fool you – this peg-legged captain has a trick weapon up his sleeve, which allows for pinpoint accuracy at long range, and a devastating blast up close. Yarr
Ability 1 PARROT PAL
Ability 2 BARREL BLAST
Ability 3 CANNON RODEO
Super Brainz
This hero has an offensive option for every occasion. Need to make an entrance and smash your way to victory? His three-hit punch combo has you covered. Need to make your mark from a distance? Look no further than his awesome hand laser.
Ability 1 HEROIC KICK
Ability 2 SUPER ULTRA BALL
Ability 3 TURBO TWISTER
Plants
New characters on the plant side are Citron, Rose and Kernel Corn, however their abilities haven't been revealed yet.
Modes
All modes can be played solo against AI, in split screen, or online.
Graveyards ops, Garden ops from the first game but in reverse, with plants attacking. Seems very similar and instead of plant pots you enable different type of turrets around the levels.
24 player herbal assault, unsure what this is right now, person really hoping for Rush.
Gardens and Graveyards returns.
Garden Ops returns.
Videos
E3 gameplay
15 min off screen gameplay
I would like to thank the Garden Warfare sub Reddit, and
Attackofthefanboy
as my sources.
Can't wait!
Update October 2015
How many new classes are there?
Six new character classes will lead the fight for Zomburbia - joining the original 8 to make 14 character classes in total, over 100 playable characters, including variants.
Will we see character variants from the first Garden Warfare in Garden Warfare 2?
Yes, almost all the character variants from the original Garden Warfare will return. The only exception being the four promotional characters: Berry Shooter, Citrus Cactus, Chester Chomper and Dr. Chester. There will also be new variants of the classes from the first Garden Warfare.
How does progression work?
Each of the 100+ character variants has their own progression. Now you can explore and play with a variety of characters and level them up along the way.
Custom games are in!
Some option being tuning capture time, low gravity, and setting cooldowns for abilities.
They also revealed via twitter their snow map, visuals Kinda give me a fuzzy nostalgia feeling from the N64 days.