Mar 21, 2013
11,140
29,928
1,550
Source:
https://twistedvoxel.com/rainbow-six-quarantine-is-not-out-yet-but-gets-a-launch-patch-on-ps4/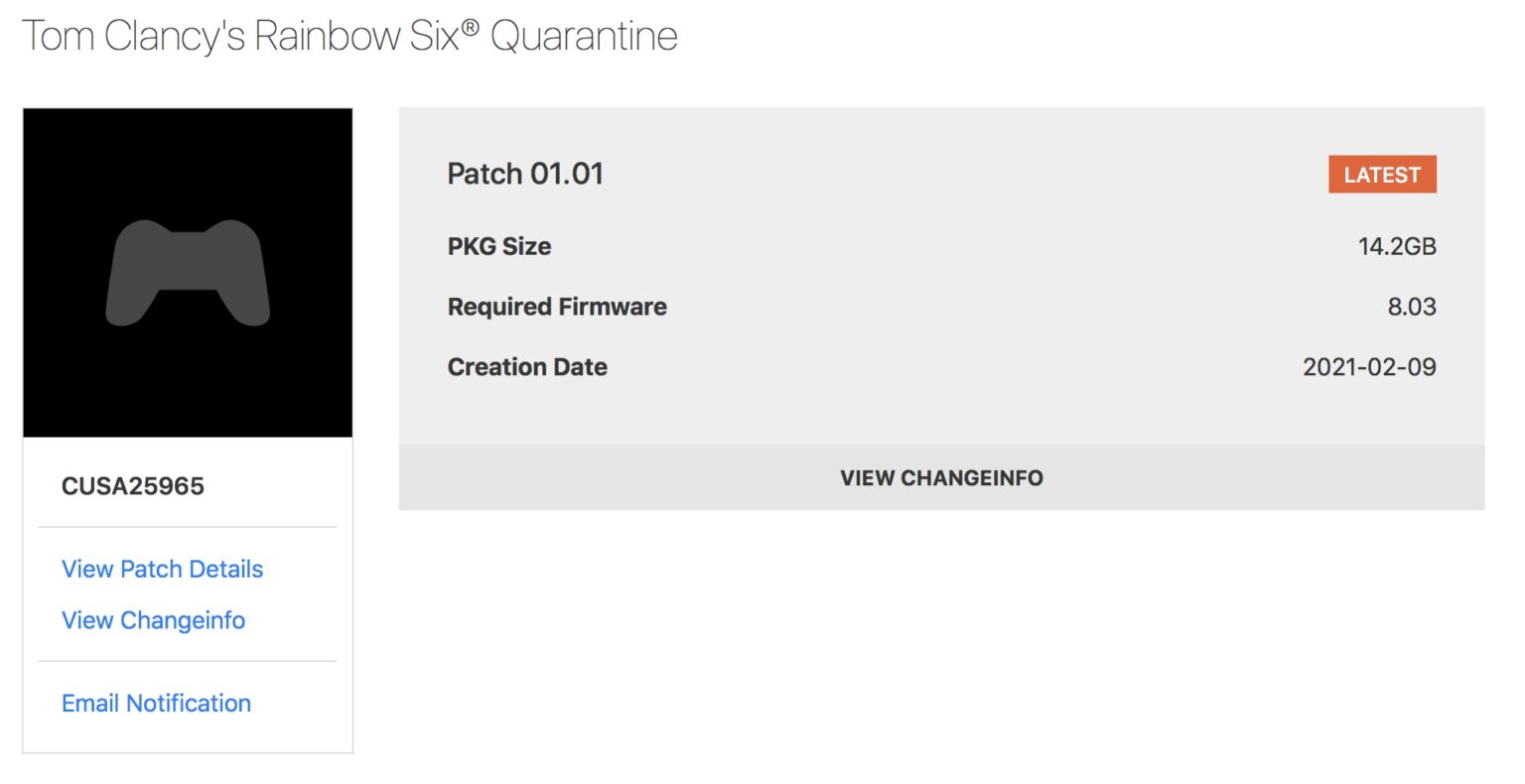 Tom Clancy's Rainbow Six Quarantine might be closer to launch as an update has been uploaded to the PlayStation servers that suggest it is the launch patch.
While there was no official release date for this game, it was listed as launching on March 21, 2021, on Ubisoft Connect, which turned out to be an error on Ubisoft's part. There doesn't appear to be a release date as of yet but a launch patch that is roughly 14 GB was uploaded on the PlayStation servers. The patch notes mention that it is the launch patch.
This is a surprise because Ubisoft has yet to announce an official release date for the game so we don't know why the launch patch was uploaded. There is not even an Alpha or Beta test planned or announced, so this is a big surprise. Moreover, the name of the listing suggests that this is for the retail game and not a beta test.