https://www.razer.com/mobile-handhe...did=droid-life.com&cid=Skimbit Ltd.-affiliate
https://www.verizon.com/tablets/raz...af2c58fa9da111ed8099011a0a82b82a&vendorid=CJM
https://www.cnet.com/tech/gaming/razer-edge-game-handheld-arrives-what-to-know/
The Edge isn't a

Steam Deck

-alike, even if it costs the same as one: This is an Android tablet, more like a large 6.8-inch phone that's not a phone. It has a similar feel to smaller tablets of the past, like the Nvidia Shield Tablet, but far slimmer.

Hands-on thoughts: Yes, it's like a phone with a controller​

At first, it's… underwhelming. I've seen Razer's Kishi snap-on game controllers for phones, and the Edge has the same concept. It uses an improved version of the Kishi design with support for vibrating haptics, which I didn't get to experience. The tablet part, well, it's a tablet, like many Android things.

The combination of parts could add up to more, though. The large, vivid, 6.8-inch AMOLED display does look lovely, and the new G3X chipset on this tablet could be better at handling streaming games. Razer boasts that it'll be the ultimate way to try Xbox cloud gaming or playing games via Steam Link, although I also didn't try that yet either.

But the specs are nice: It has a 2,400x1,080-pixel resolution display that runs at up to 144Hz, and the G3X processor promises active cooling to prolong game sessions. The 128GB of storage can be bumped to 2TB with a microSD card slot. The Kishi V2 Pro controller it comes with, which is removable, adds vibrating haptics the other models didn't have before. It uses Google Play plus existing streaming game services and Razer's already-working Nexus app for captures and gameplay streaming. Its advantage, to me, is that it's not starting over -- it's leaning on what already works, aiming to do it better.

Why not just buy a Kishi controller for your phone?​

That's the big question here. There are already several great snap-on controllers made for phones, and you could do the same and potentially get the same experience as the Edge. The Edge does have some added extras, including vibrating haptics in the controller and (maybe) boosted chip performance, but if you have a recent iPhone or Android phone, you might want to just convert what you have.

The Edge looks to propose a not-too-expensive solution, potentially, for those who don't already have a phone... or who might want a dedicated device. That's the idea, at least. How that ends up playing out versus a Steam Deck or a Nintendo Switch depends on whether you'd prefer to be in an Android ecosystem or not.

What about the 5G version?​

We haven't tested the Verizon-exclusive 5G model at all, but buying one with 5G obviously involves the cost of 5G service, and any other added costs via Verizon. Sure, that would mean the Edge would work anywhere with a decent Verizon cellular signal, but we don't know how battery life on 5G will perform. If you really want an Edge, go with the regular Wi-Fi model and connect to a mobile hotspot.
https://www.droid-life.com/2023/01/26/razer-edge-now-available-for-pre-order-in-us-priced-at-399/
SPECS
Qualcomm Snapdragon G3X Gen1 processor
2,400x1,080-pixel, 6.8-inch AMOLED display (144Hz)
8GB RAM
128GB internal storage (microSD card slot supports up to 2TB)
Two microphones, two speakers
Wi-Fi 6E
Bluetooth 5.2
USB-C port
3.5mm headphone jack
eSIM for 5G model
260 x 85 x 11mm (10.2 x 3.3 x 0.4 inches)
264g (9.3 ounces) for tablet, 401g (14.1 ounces) for handheld and tablet together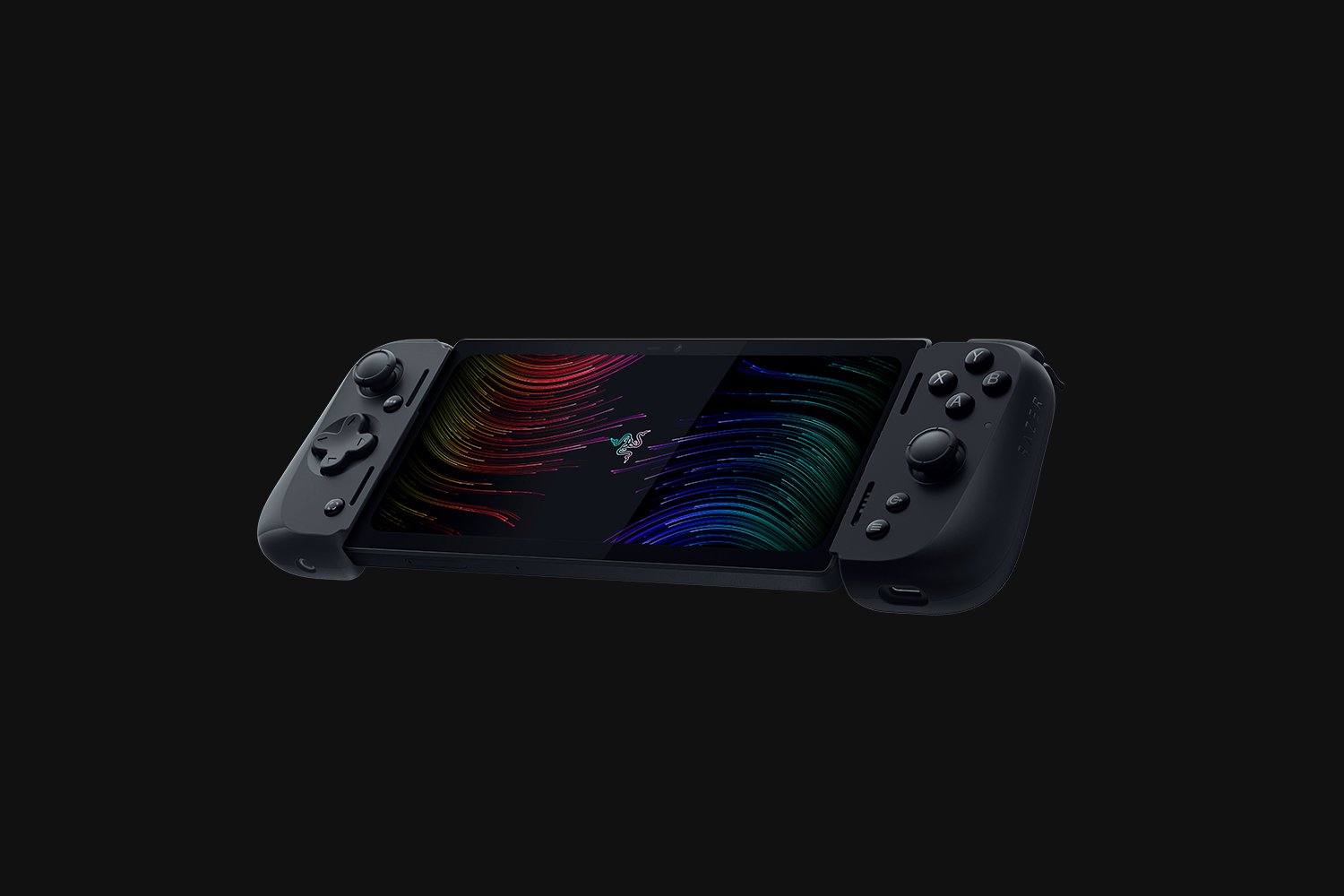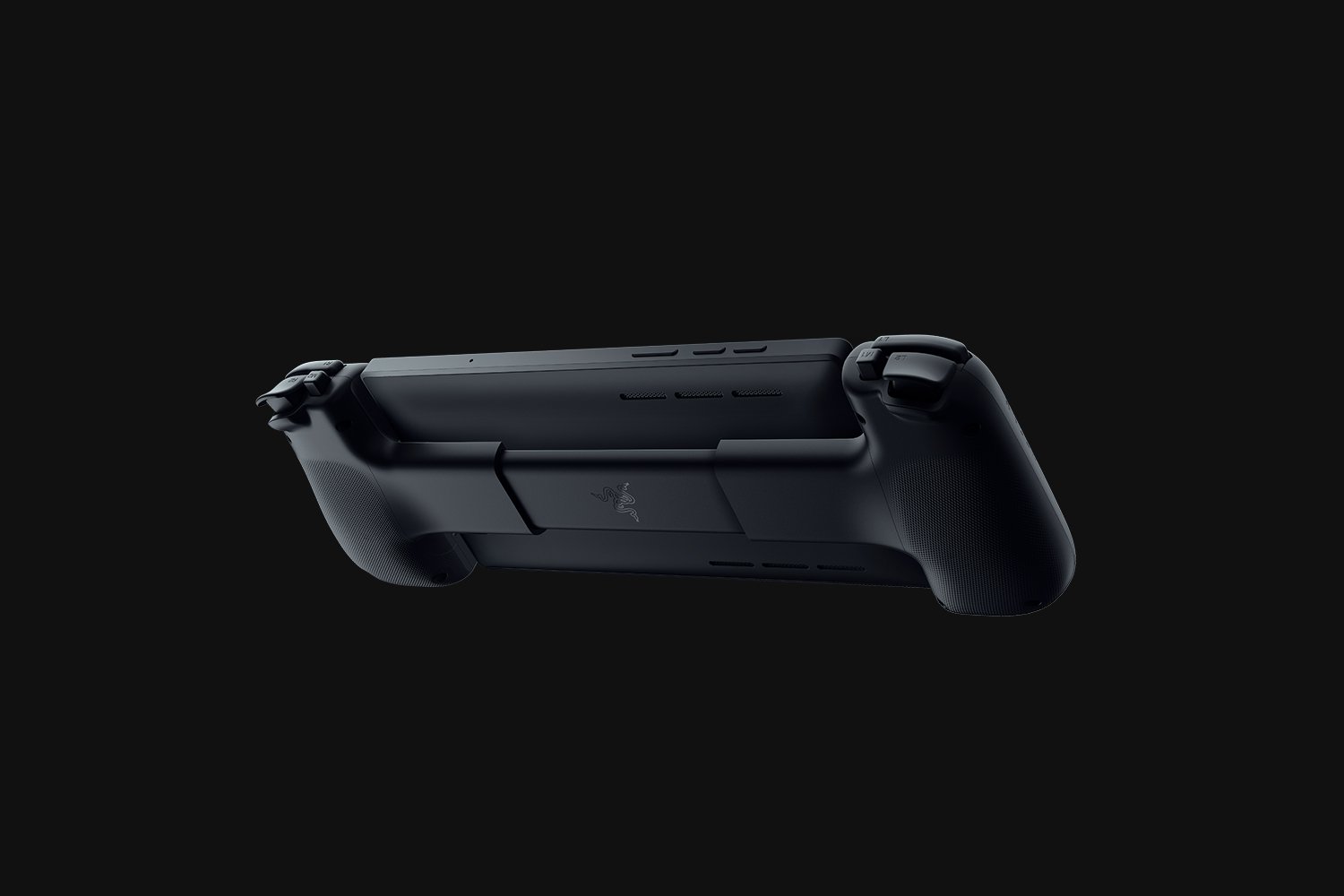 Razer has finally launched their anticipated android handheld the 'Razer Edge" originally shown off at CES.
It definitely is surprisingly a lower starting price than what I would usually expect from a Razer product. Although i do wonder what kind of advantage this gives over a phone using a side-to-side controller or detachables.
A decent phone to run most android games or to stream probably does cost $399 minimum on its own, so I guess you are getting a large tablet and gaming device in one. This is not however, a phone. Just a gaming tablet, so keep that in mind when you think about buying.
https://9to5google.com/2023/01/26/razer-edge-gaming-handheld/
Verizon has an exclusive version that's $200 more, the only difference being it adds 5G functionality, which seems to be a hefty premium to pay for 5G. But they do offer it for only $10 a month if you don't want to buy it upfront in order to incentivize the price conscious to have it on a payment plan.