The Resident Evil Community thread |OT| has fizzled out, despite a strong OP by cvxfreak.
These things happen. Jawmuncher contacted me two weeks ago about starting a new one. The new thread could benefit form being on the main Gaming forum for a month, picking up new subs before moving into Community. Jawmuncher discussed this concept with moderator(s), and here we are now.
Ranking the Resident Evil games by Lightning Count
Resident Evil 5 is so good by Neiteio
Resident Evil 0 |OT| by me
Resident Evil 6 rated for PS4 and Xbox One in Korea by Jawmuncher
Europe: Resident Evil 4 Wii Edition coming out on Oct. 29 on Wii U
SoulsBourne is a modern interpretation of old school Resident Evil by Dance Inferno
Resident Evil 5 (PS3) - co-op partner wanted. by Lightning Count
RTTP - Resident Evil 2: Surviving the Horror by ScOULaris
You are now in charge of the Resident Evil games. Where do you go from here? by joe2187
Resident Evil 0 HD Remaster Review Thread by Jimmyfenix
Where are these Resident Evil counts (9.5 million users online)coming from on re.net? by Jawmuncher
Digital Foundry: Resident Evil 0 Original vs HD Remaster Comparison (Gamecube Vs PS4) by Dusk Golem
Lets Talk Resident Evil Revelations 2 vs other modern RE by ksdixon
Are there any games with better pacing than Resident Evil Remake? by Crimsonclaw111
RTTP - Resident Evil 2 by Lightning Count
Why is Resident Evil Code Veronica so underrated? by The Last One
Playing RE HD last night, tank controls finally clicked for me by Neiteio
Those are just the threads that have had activity in 2016. I excluded a few, like the RE0 announcement thread, just because they started a long time ago & were ultimately replaced by the OT.
So why not take another shot at a RE community OT on GAF?
Some good things to talk about
Ranking your favorites
Tasteful fan art (MS Paint examples are especially welcome)
Analysis of a favorite scene/recurring motif/character etc
Crazy theories
Series future speculation/and or hopes and dreams
Favorite/Least favorite weapons
Weird, specialist runs for which there are no trophies, only forum fame
Great videos of god-tier mercs runs
Brag about your best speedrun time
Slyly compliment The Evil Within and insult it in the same sentence
Best villain/protag/side character
Attempts at dramatic seriousness, and their success/failure
Goofy products/projects/canon/noncanon
How to enhance Raid/Mercs for future titles
Your first RE experience
Cool GIFs. We need more Resi GIFs
Anything that isn't "new" news (that should still get its own thread in Gaming)
EDIT: This thread is also a great place to find players for online. Let us know what platforms/games you are interested in!
EDIT: Tell us about your cool mods, PC GAF!
Deporting oneself badly
Don't be a jerk. Absolutely provide insight into your opinions, but "lol [RE6/CVX/RE4/whatever] is utter shit and its [success/failure] just goes to show how [pedestrian/stupid/unskilled/butthurt/whatever] the [old fans/new fans/critics/casual gamers/santa claus/whatever] are. This fucking fanbase is the absolute worst" is just the same old shit we've been reading for years. Have an actual point. Don't just drive-by gameshit.
I will happily modify the OP when I see good suggestions for other recommended topics. The OP very much belongs to the community, and as memorable quotes/ideas/gifs arise, I will try to reflect that in the OP. Apologies to Jawmuncher (& mods with whom Jm discussed this) for the delay. I was working on something a little more elaborate, but it ended up being a parody of discussion on another site (THAT SHALL NOT BE NAMED).... so yeah that got scrapped. All that remains of that concept is the title, RIP
EDIT
BONUS ROUND
Remake a cover of your favorite game with clip art and comic sans
like this gem from chubigans! Suitably hilarious efforts will be featured in this OP
ORC (cvxfreak)
Revelations 3ds (cvxfreak)
PS360 Ports of CVX and RE4 (ULTROS!)
Mercenaries 3D (Yama)
Revelations Unveiled/HD (Yama)
RE4 Ultimate HD PC (grief.exe)
RE6 (Nemesis_)
REmake HD (Love Deterrence)
Revelations 2 (Nemesis_)
RE0 Remaster (kamineko)
RE6 Remaster (Jawmuncher)
Umbrella Corps (Jawmuncher)
Claimed OTs
Dusk Golem's Canon Chronology
Resident Evil 7: Biohazard / Biohazard 7: Resident Evil
Here is ArkkAngel007's writeup of the RE7 reveal at E3 2016
"The moving finger writes; and, having writ, moves on."
Stage Five: Acceptance
OTHER COOL STUFF
This compilation of version/platform differences up to RE4, started by randomwab and updated by SolVanderlyn
(posted by Seyavesh)
stairs! (posted by Jawmuncher)
Beginning Hour explained (posted by Disgraced)
a reddit guy
the ride never ends (Disgraced)
It's dangerous to go alone! Tell your friends! Feel free to copy/paste this GIF and link code into RE-related threads. The more, the merrier.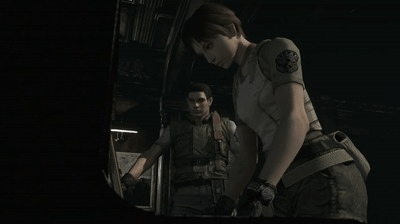 or this one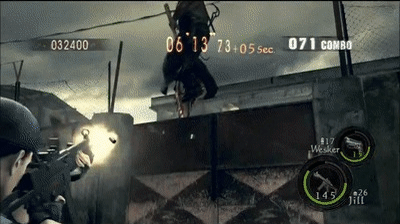 or this one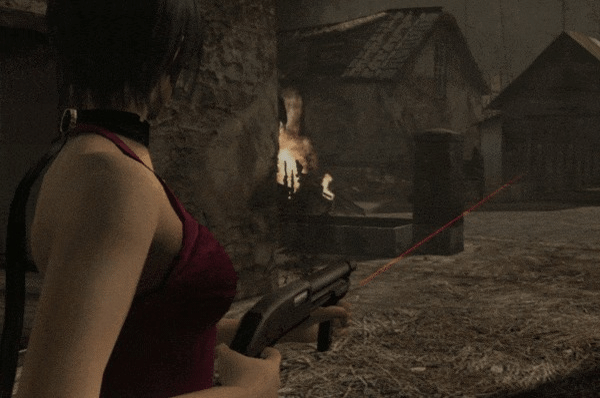 or this one