Watch it here!
(In the US, presumably)
The live-action series offers a bold, subversive take on Archie, Betty, Veronica, and their friends, exploring small-town life and the darkness and weirdness bubbling beneath Riverdale's wholesome facade.

The show will focus on the eternal love triangle of Archie Andrews, girl-next-door Betty Cooper, and rich socialite Veronica Lodge, and will include the entire cast of characters from the comic books—including Archie's rival, Reggie Mantle, and his slacker best friend, Jughead Jones.

As a new school year begins, the town of Riverdale is reeling from the recent, tragic death of high school golden boy Jason Blossom, and nothing feels the same. Archie Andrews (KJ Apa) is still the all-American teen, but the summer's events made him realize that he wants to pursue a career in music -- not follow in his dad's footsteps--despite the sudden end of his forbidden relationship with Riverdale's young music teacher, Ms. Grundy.
KJ Apa
as
Archie Andrews
Cole Sprouse
as
Forsythe 'Jughead' Jones
Lili Reinhart
as
Betty Cooper
Camila Mendes
as
Veronica Lodge
Madelaine Petch
as
Cheryl Blossom
Ashleigh Murray
as
Josie McCoy
(and as seen with The Pussycats)
Also featuring:
Ross Butler as Reggie Mantle, Cody Kearsley as Moose, Daniel Yang as Dilton, Shannon Purser as Ethyl, Sarah Habel as Ms. Grundy, Molly Ringwald as Mary Andrews, Luke Perry as Fred Andrews.
Reviews
https://www.rottentomatoes.com/tv/riverdale/s01/
(Currently at 100%!)
The show Riverdale reminds me of the most is The O.C. - another show that took a seemingly worn-out teen-soap formula and reenergized it to create something altogether new... and addictive.
The CW needed something to fill the hole in die-hard Vampire Diaries fans' hearts when the series ends this year. They've succeeded with Riverdale. It's full of pretty teenagers, terrible parents and a murder mystery right from the start. The Archie comics are bright, bubbly and a little weird. Riverdale is a darker, less wholesome take.
This Riverdale revels in irony, perversity and ambiguity. It has the look of a drama set in the recent past – that period to which Donald Trump refers when he brays about making America great again – but it is emphatically set in the present. A present in which Veronica can be designated as looking like Betty Draper in a certain season of Mad Men. And a present in which the perceived serenity of the recent past is recast as a fraud, and then is remounted as a world utterly lacking in traditional morality. Coming immediately after a topsy-turvy year, Riverdale feels like a gesture of disenchantment. In that itself, it's popular culture with a Trump-ian twist – a complete loss of innocence
Riverdale is going to be a great success to those already fans of material like this. It's nothing new, it's just the latest addition to the pile. Insane for sure, but what's a prime-time soap if not maddening?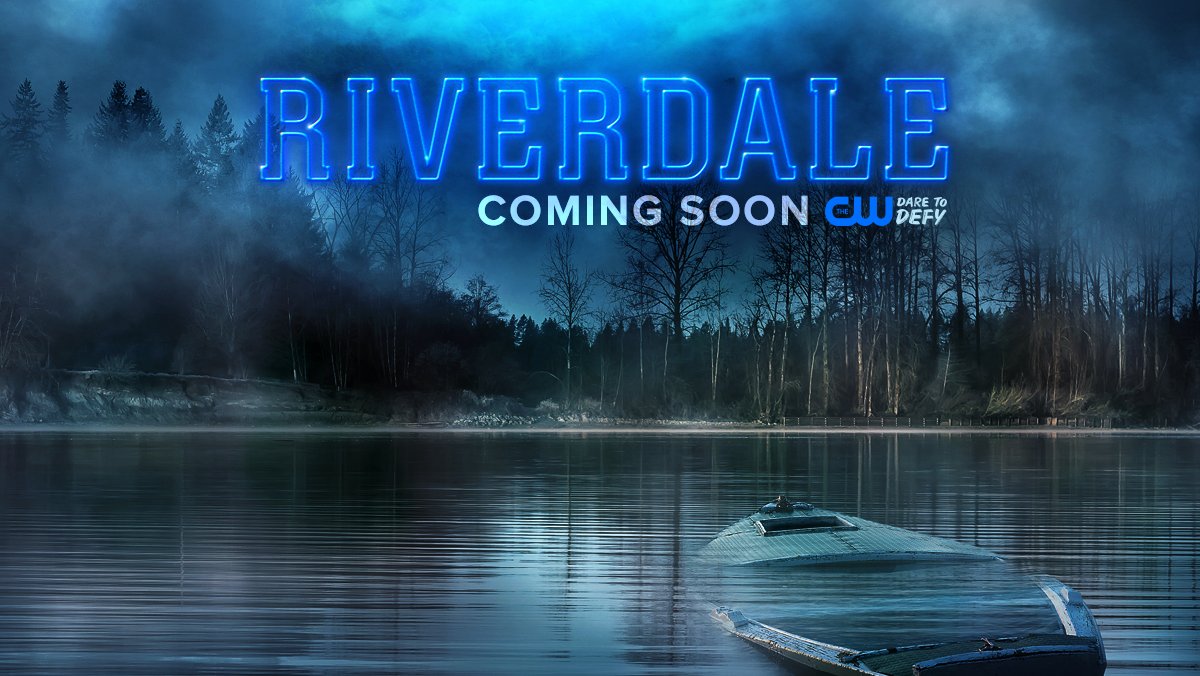 Pre-Release Hype Thread"