http://www.justpushstart.com/2014/03/rumor-dishonored-ii-teaser-image-leaked/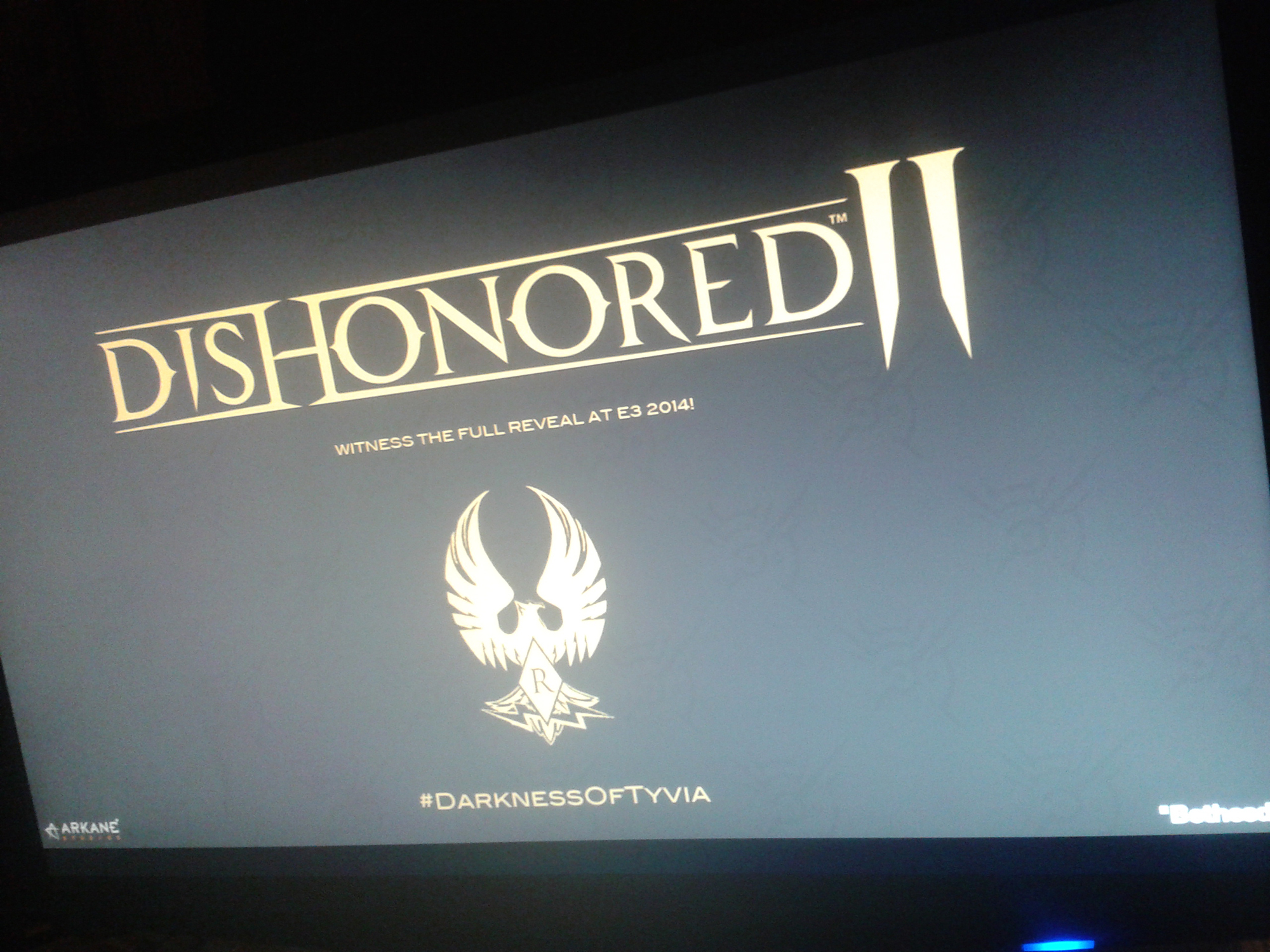 We are going to treat this is a rumor right now but man does this look legit. Dishonored 2.

Dishonored had a lot of rich history to work with and it is no surprise that the guys at Arkane and Bethesda are revisiting that well. The image above leaked and promises a bigger reveal at E3 this year. It comes with the strange hashtag, #DarknessofTyvia. The only thing that is for sure is that in the bottom right you can see a Dualshock 4 lightbar which all but confirms the appearance on Playstation 4.

More as this story develops.
Edit:
Well, I was the first person to publish this image. I just received a tip via email, not sure how to check its veracity.

------------------------------------------------

Dishonored 2 E3-Event That might be of interest for you. Cant tell my sources. Your choice.

#DarknessOfTyvia

---

xxx@aol.de
You just randomly got an email from a guy? Did you ever get an email from this guy before?

Seems like someone just playing around.
No, it's the first time. I don't who he is.
Edit2:
Hmmm the guy has contacted me again

--------------------------------------------------------------

Dishonored E3-Event - FULL PRESENTATION

Hi there,

I knew you would be man to talk to about what i saw about a week ago. Just so you know, what I gave you was part of an internal presentation of Bethesdas E3 2014 coverage.

Dishonored 2: Darkness of Tyvia is their only "new" title to be revealed at E3.

The whole presentation about D2 is now here as PNG-file. Check the attachment. We saw this as part of an interactive Powerpoint Presentation (more infos when they clicked on the fields, videos, etc)