Disclaimer: The list below is not everything the Switch has coming, this is just everything Laura Dale has sources on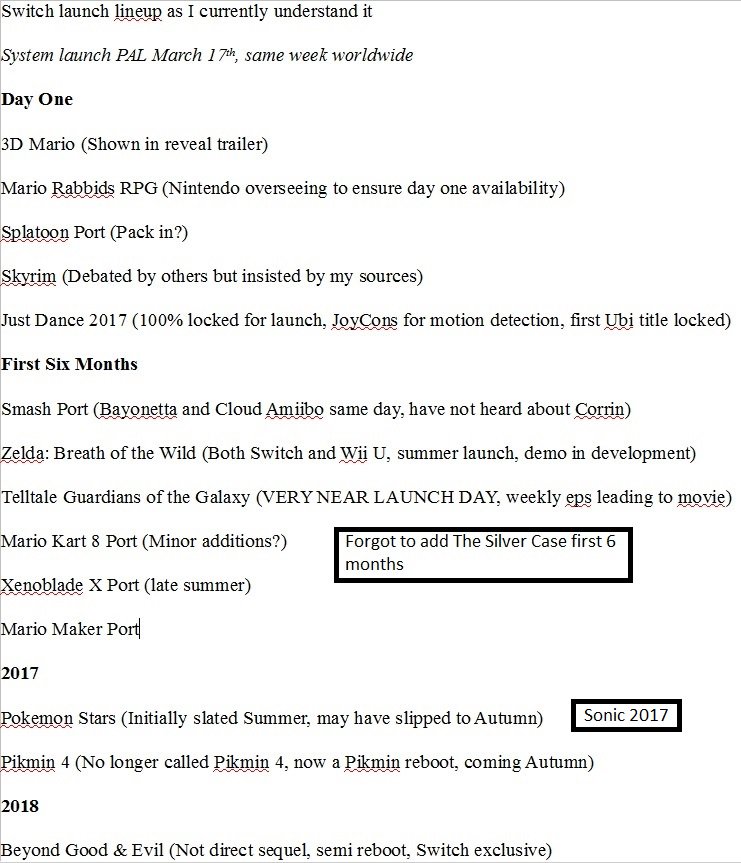 Of course coming from our lord and saviour Laura Kate Dale, she hasn't given a great deal of detail but tweeted the above image in addition to this:
Laura Kate Dale ‏@LaurakBuzz 1h1 hour ago
Xenoblade X I only have a single source but that's where I hear it fits. Zelda demo is also only single sourced.

I personally would love to see a sequel reusing the world of Mira similar to Pokemon Black and White 2 but either way it'll be great for more people to play this game. It's the best open world ever developed in my opinion.