Apr 27, 2020
1,080
7,889
445
Plus coming to Steam and GOG in May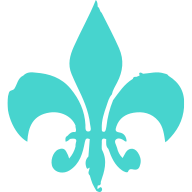 saintsrow.com
Excellent news has just dropped, Saints!
On May 25, Saints Row: The Third Remastered will bring the mayhem to Xbox Series X | S and PlayStation 5.
This version will also be free to all current owners of the game, and will allow players to experience the game running at greater performance settings; equivalent to the PC edition at High settings
Improvements made to the Xbox Series X and PlayStation 5 version include a framerate boost to 60 FPS and dynamic 4K resolution, whilst Xbox Series S players can choose between Performance (60 FPS) and beauty (30 FPS) modes.
Of course this version will also take advantage of the SSDs in the new consoles to serve much faster loading times. Plus, by popular request, we have added Saints Purple to the glow colour on the DualSense controller.
To add to the Saints news, we can confirm that Saints Row: The Third Remastered will be available on Good Old Games on May 22, launching alongside the Steam version.
TL : DR
- Free Upgrade
- Settings equivalent to the High settings on PC.
- Xbox Series X and PS5 target performance: Dynamic 4K/60
- Xbox Series S: Performance mode at 60fps and "beauty" mode at 30fps at an unspecified resolution.
Last edited: