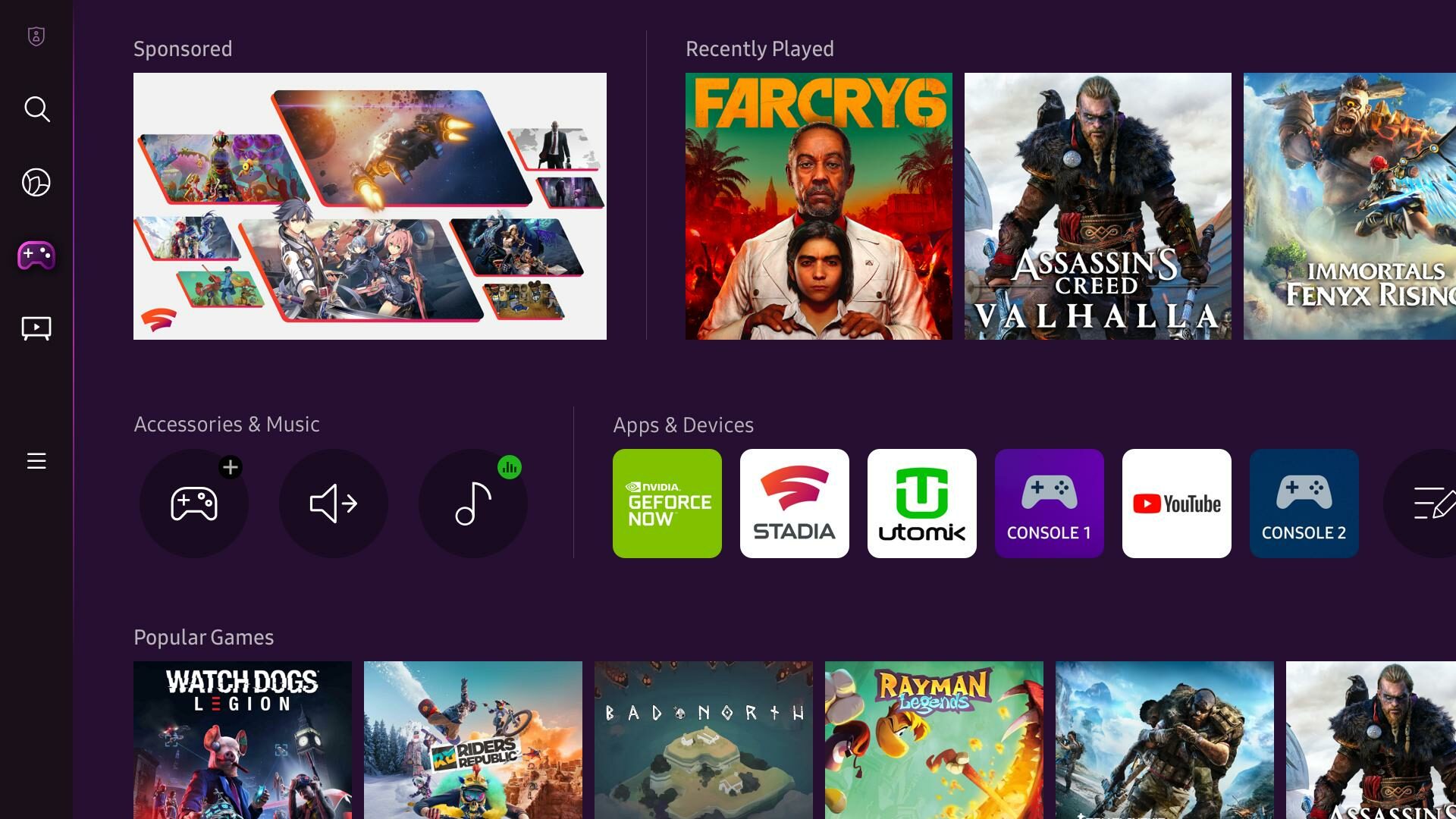 Display owners will be able to play cloud game libraries by pairing controllers…

www.videogameschronicle.com
Launching later this year on "select" 2022 models, the new dedicated Smart Hub menu will include a section with gaming content in one place, it said, including connected consoles and YouTube Gaming content.
It will also feature cloud game libraries from Google Stadia, GeForce Now and Utomik, with "more to come". That means players will be able to pair supported controllers to the televisions and play modern games without the need for additional console hardware.
Samsung's 2022 displays will also see the technology trend of NFTs integrated. According to the manufacturer, 2022 TV owners will be able to purchase, display and "trade" NFT images direct from their devices.
Won-Jin Lee, corporate president at Samsung Electronics, said in a statement:
"We know that gaming continues to increase in popularity for our customers and we have bridged the gap between our Smart TV leadership and advanced gaming software to create an easier way for people to enjoy the games they love, faster. We developed the Samsung Gaming Hub with our incredible content partners to benefit all gamers, and we plan to continue our collaboration to grow the ecosystem."