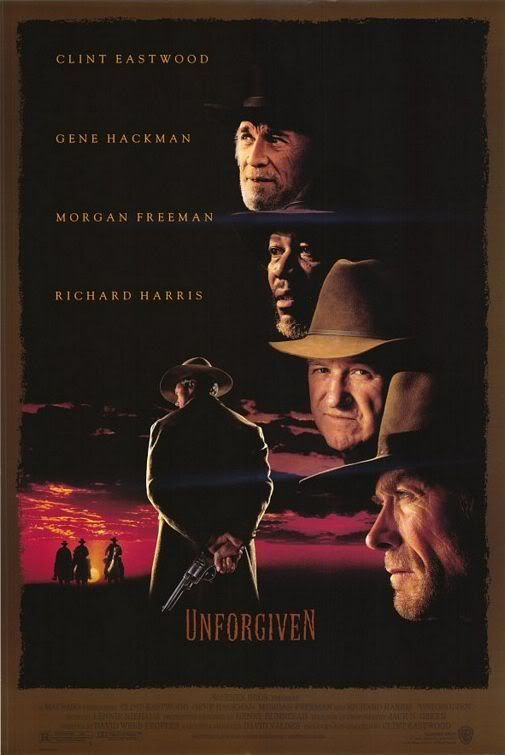 Just watched this again, and it floored me...again. I always considered Clint to be a competent filmmaker, but this movie is so far beyond what he should be capable of making. And he hasn't come close to it since (although I still haven't seen Letters from Iwo Jima). The acting, direction, cinematography, and score are just on another level entirely. Not to mention that David Webb Peoples' screenplay is just about the most perfect ever written.
I remember when I was in high school and this movie first came out. I just didn't get it. I watched it twice and didn't see what was so incredible about it. At face value, the storyline is really simple and obvious. The pacing is plodding. It takes forever to say something that seemed at the time to be pretty rote.
But now it really means something. And it's one of those movies that, like say Vertigo, gets better as both you and it age.