https://youtu.be/AcMiPWzXn0k
He is HUGE!!!
Edit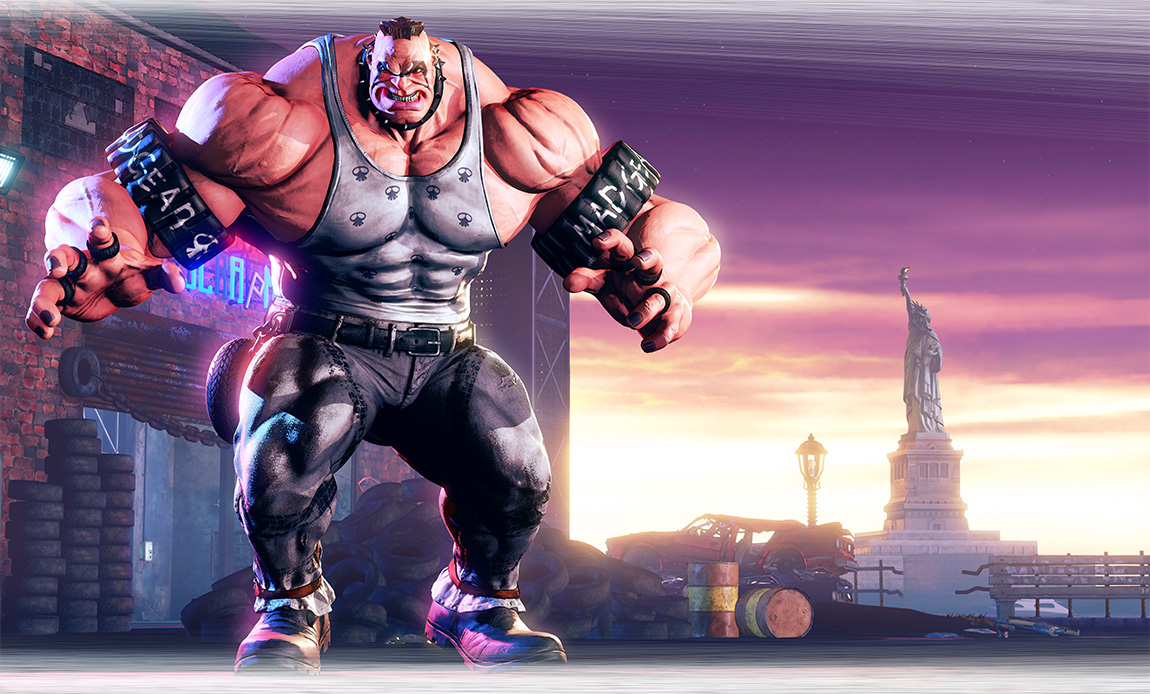 Gameplay details
V-Skill: Hungabee
Abigail thrusts his sizeable belly forwards (either high or low) countering the opponent's attack and setting himself up for a combo opportunity.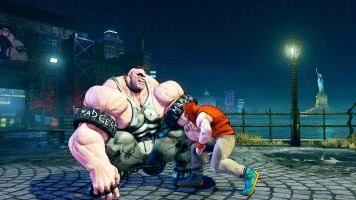 V-Trigger: Max Power
After popping his two-bar V-Trigger, Abigail can charge up his four different heavy punches for one hit of armour and extended juggles. A full charge will break the opponent's guard.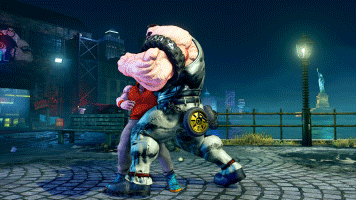 Critical Art: Abigail Special
Abigail slams his opponent with a downward open-palm strike that puts them into a daze. He then hoists them into the air, pummels them like a makeshift speedbag before launching a savage hook that shatters the screen.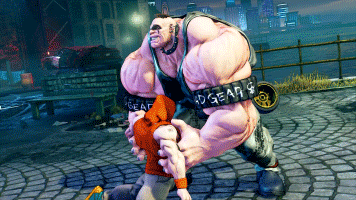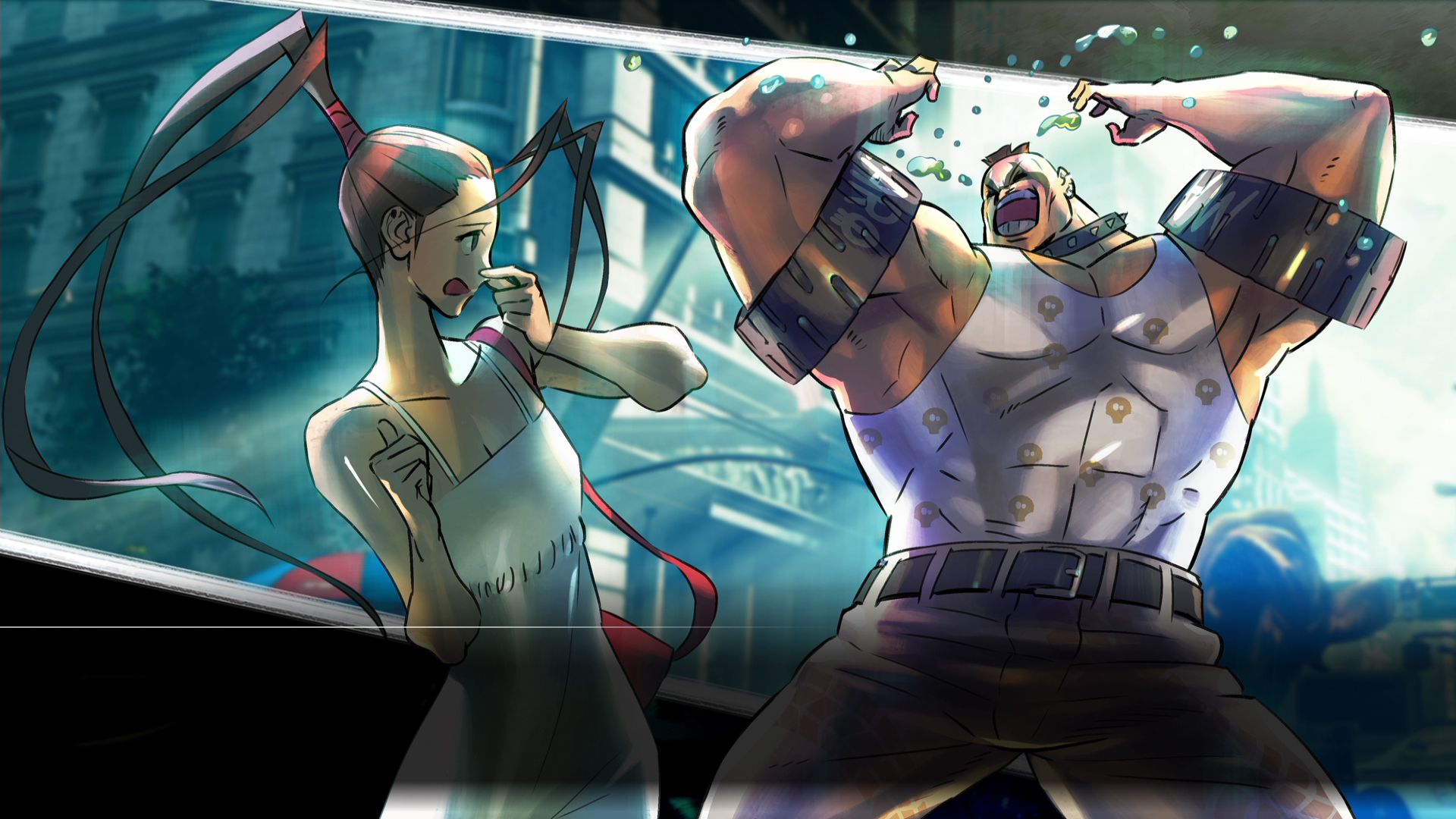 Story & Battle costumes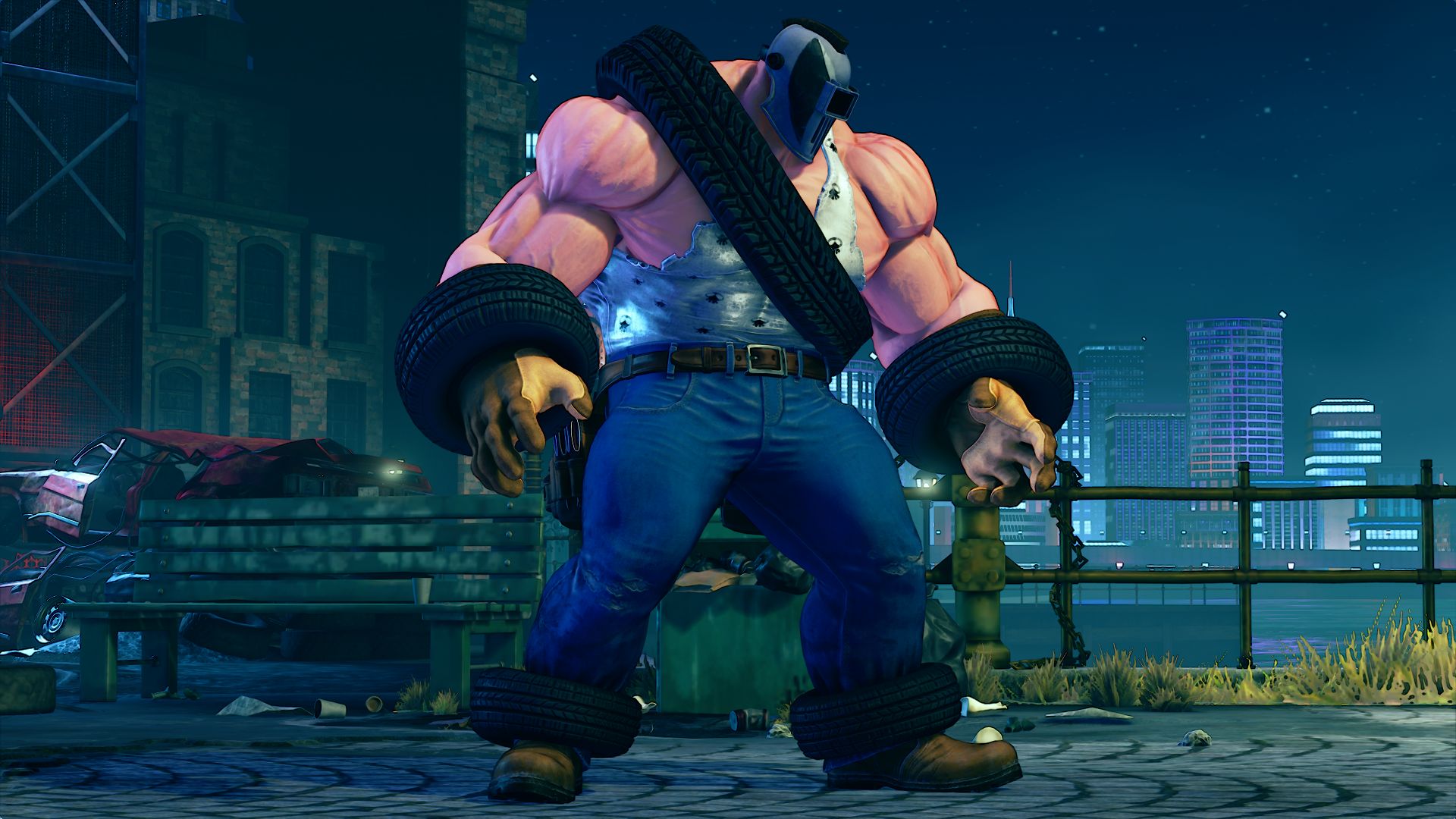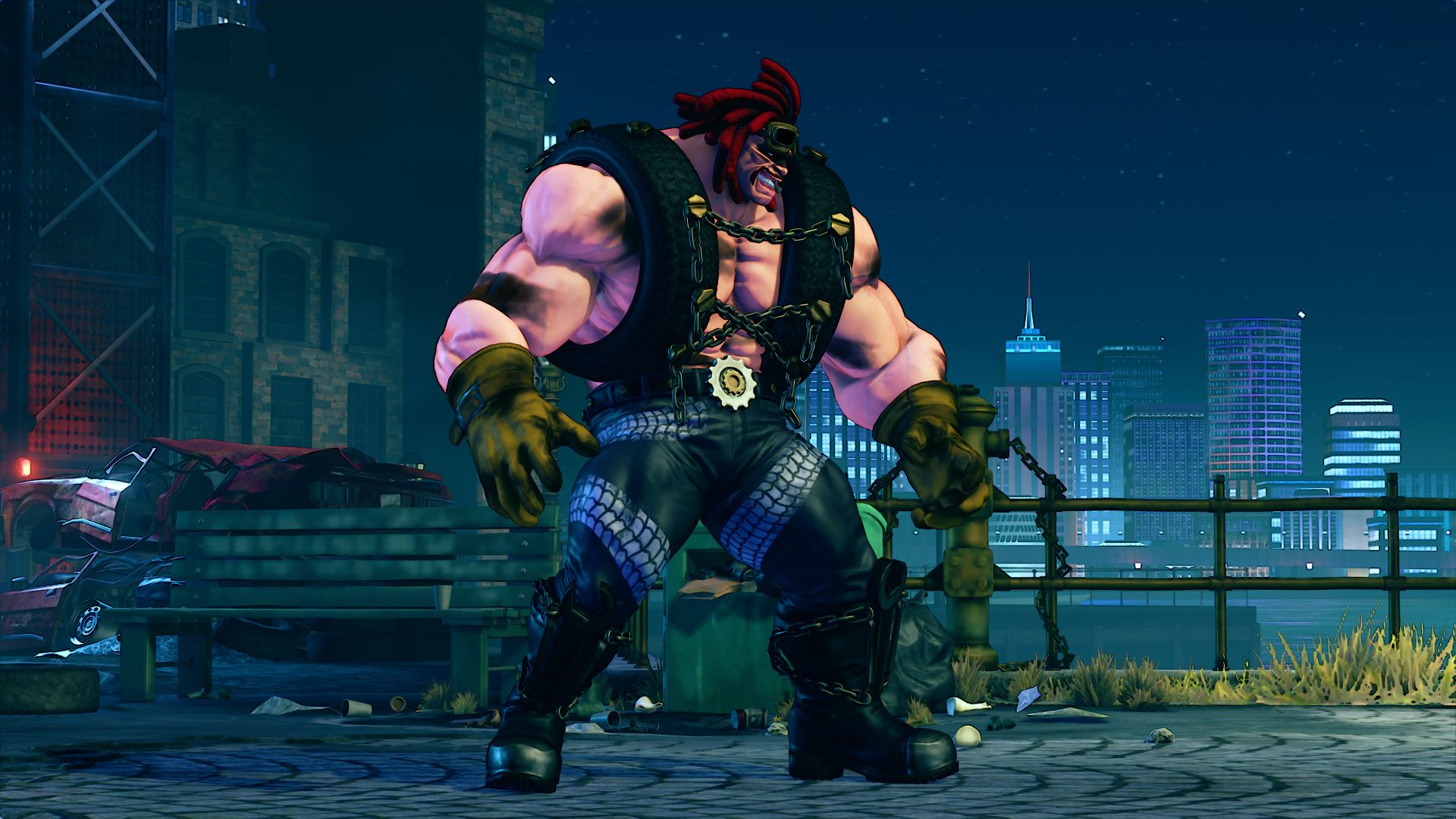 Character Introduction
https://youtu.be/r5zKWGwunVE