Please Listen while reading thread
Welcome to the second anual Shootember. Highlighting the shoot lifestyle and shoot way of life.
To follow the ways of the shoot you must follow these rules:
Be real, don't be a work.
Respect and push yourself in the squared circle
Never pull guard
Don't get rolled up
Examples of Shooters of yesterday and today
NEWS:
New Japan is producing some of the best wrestling ever.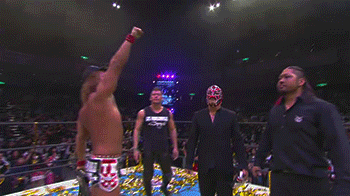 AAA just had a fucking amazing match and event
We also have the Mae Young Classic on the network now!
And everyone in WWE is a jobber now.
But screw that lets take a look at a double wrist lock before we celebrate the month of shoot!
Here is a video of Billy Robinson himself explaining the double wrist lock
https://www.youtube.com/watch?v=oNyK0lwq_cc
Remember that you can achieve the lock from a standing or when on the ground but as long as you are able to secure the lock you should be able to control your opponent.