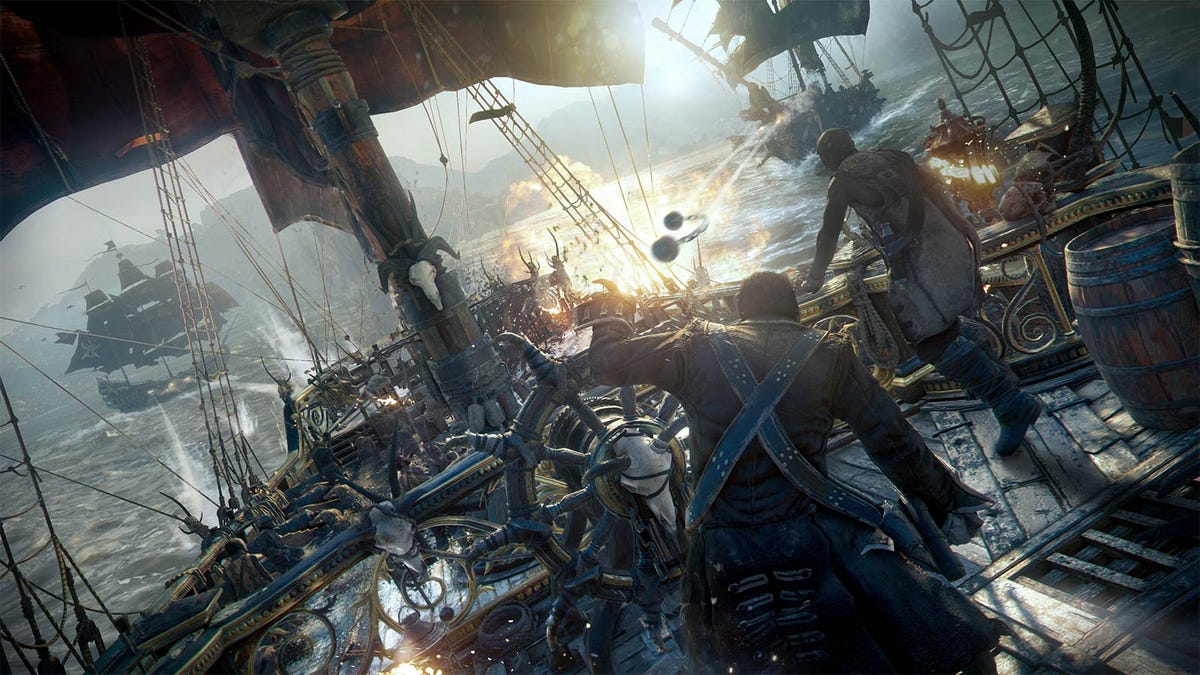 Inside Ubisoft Singapore's struggle to ship Skull & Bones

kotaku.com
A few people said it was cursed. Others simply had no idea what they were supposed to be making. "Nobody knew what the fuck they were doing," said one former developer.
Skull & Bones
development began back in 2013, as a multiplayer expansion to
Assassin's Creed IV: Black Flag
that would release as a post-launch update, three sources with knowledge of the project's origins said. The expansion soon took on a life of its own, however, morphing into a full blown MMO-like spin-off with the working title
Black Flag Infinite
, and later a brand new pirate game called
Skull & Bones
.
The game made
a big splash
with an on-stage reveal and hands-on demo at E3 2017, and returned a year later with
a second polished demo
, but has since disappeared. Sources are split over what happened. Some say despite the well received E3 blowouts the game effectively didn't exist. Others argue that a version of what was playable at industry events could have launched roughly on time in Early Access and matured in the wild as other games-as-a-service have.
Years later the game is still struggling to take shape and people are running on empty.
"A lot of stuff still doesn't make sense," said one former developer. "Just polishing it at this point would be a waste of time."
That's four big delays in just three years. Even from a company with a reputation for rescheduling like Ubisoft, it raises red flags about the project's future and the fate of those working on it.
Skull & Bones
may come out some day, and it might even end up being great. But up to this point, its development has been marred by just about everything that can go wrong in blockbuster video game production.
"No one believed February 2022 [for launch], but you always hope," one current developer told
Kotaku
following the latest delay, announced during
Ubisoft's May investor's call
.
That earnings call found Ubisoft execs scrambling to explain yet another setback.
"Production, led by [Ubisoft] Singapore, has been advancing well over the past 12 months, and the promise is better than ever," Ubisoft CFO Frederick Duguet said during the same meeting. "The additional time will allow the team to fully deliver on its vision."
Check the link for more.