Jul 4, 2020
6,277
6,745
815
I've recently had a chance to play two Zelda games which I've barely played at all before. My total playtime in either Skyward Sword or BOTW to date was about 5 minutes and 30 minutes, respectively, before this latest attempt at either title.
...and I just wanna write a little post on a feeling I've got on these two games that I've wanted to really mull over for a while now...​
I've now given each of them a fair few hours and, while I accept that my call is subjective and that BOTW clearly has more to show than I would have experienced so far, I'm still moved to say that I am hugely preferring the Skyward Sword (SSHD) brand of Zelda at this time. I am really not writing this to piss off BOTW fans, more on that later.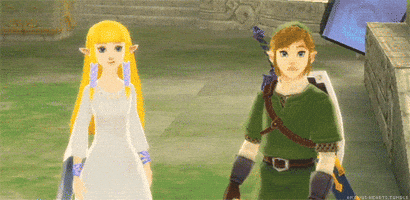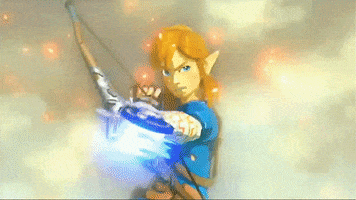 ​
Zelda had a formula that
worked its ass off
for decades, and
for me at least
Nintendo threw the baby out with the bathwater when it comes to immersion and progression, when they produced an open world for BOTW. Note that these are the two major things I'm focusing on here - combat is pretty janky in SSHD, and the camera movement being gated behind depressing the L1 trigger is a real bitch - that's because they're the core things that I really look forward to in a Zelda title, things that I struggle to glean from BOTW in the same way.
I love the characters in SSHD. Zelda has a really engaging personality, her relationship with Link is much more forward and flirty than I've come to expect - which matches her expressive character model nicely. Link (the OG link, I believe?) is a legit talent with legit agency going in to the story, and I prefer the more interesting/META advisor chick to the typical chittering fairy from OOT and TP, etc. The BOTW Link that I've got to know thus far is far more of a blank slate, and I just don't really dig that approach. Being constantly communicated with via the Goddess' little Switch tablet thing also kinda felt off to me, 4th wall'y, breaking Link's connection to his world somehow.
The parkour additions introduced in SSHD are a superb addition to the old Zelda formula. I understand that all of these things are present in BOTW too (obviously), but their context within the linear, more deliberately crafted maps of SSHD heightens their appeal. There are also novelty points to award.
And, finally, I just wanna say that I prefer having my hand held by the designers in this more linear experience. Zelda games always presented, to me, as stylised and cohesive gaming conceptions - not unlike the infinitely various Mario titles. Ever since TWW I've really appreciated the handcrafted and deliberate design of the stages. I'm not saying BOTW isn't a hand crafted world with countless wonders to discover, I just like the more personal
scale
of SSHD.
So, that's that, to me SSHD overcomes janky camera and swordplay to be a fantastic Zelda story - easily my favourite since TWW - whereas BOTW, so far, feels diffuse. I prefer the tighter scale.
Like I said before, I'm not writing this to say "come at me bro" to BOTW fans, I'd really rather you guys - if you want to - try to take my points into account and present your counter-points as to why BOTW is such a fantastic game for you. I own both and I'd prefer to love both, they cost a bit o' moneys after all.