Mar 22, 2012
4,571
4,091
870
Great great show! Of course much has already been said about it and I'll not keep repeating things. I would just like to say a couple of things about some of the characters.
Tony is a very good one, but he's too all over the place imo. Of course you have that love/hate relationship with him, it was meant to be that way.
This is the one I loved the most. His arc is amazing and enjoyed every single second he was on.
Corrado Soprano:
Another great arc and the only family man there was, my man Johnny Sack. I teared up when he passed.
Sil: ok guy, 100% trustworthy.
Paulie: started ok, became an annoying prick throughout the show.
Chris: trash, trash, trash. Should've died much sooner.
Bob: I liked him better when he was just Junior's driver.
Carmela: gimme that money
Meadow: who cares
Adriana: poor girl, suffered a lot and her end was sad
Fucking A. J. Soprano, ladies and gentleman. This is the worst character I've ever seen in any show. The writers must have really hated his guts. He has zero redeeming qualities. A whiny little bitch 90% of the time, the other 10% was him watching TV. Tony should have hit him a few times at least.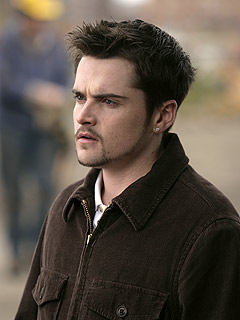 Concerning the ending: lazy, I hate when they do it. "Oh, just imagine what happened". Fuck off, I'm not the showrunner.
Concerning the comparisons with The Wire as the best TV show ever: unfair, The Wire is a much better show, there's no comparison.