Feb 11, 2019
1,538
1,868
430
Seems to be doing decently and far from the train wreck people expected.
NOW AT 70% ON RT!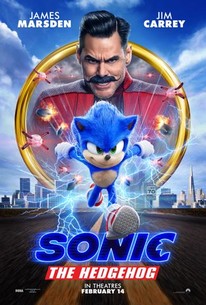 SONIC THE HEDGEHOG is a live-action adventure comedy based on the global blockbuster video game franchise from Sega that centers on the infamously brash bright blue hedgehog. The film follows the (mis)adventures of Sonic as he navigates the complexities of life on Earth with his newfound --...
www.rottentomatoes.com
IGN Review:
DAY 1!
Last edited: