Dec 7, 2006
27,115
0
1,290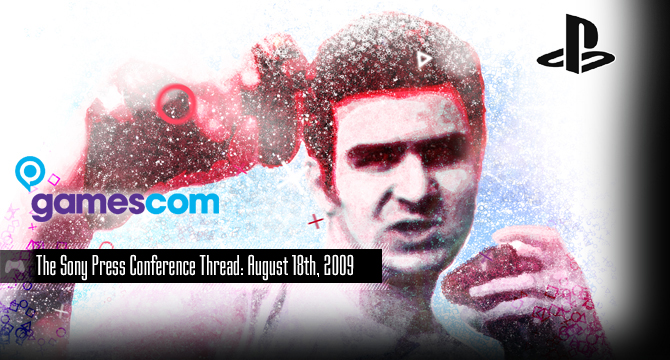 MEGATONS

-
PS3 Slim Revealed.
$299. Coming September 1st.
"Same features and function. 120gb drive 33 percent smaller, 36 percent lighter." All the features of the current Fat PS3 are in the Slim.
-
Effective immediately, all fat PS3s are having a price drop. $299 for an 80GB, $399 for the 160GB. They will eventually be phased out and the Slim will be the new standard.
MAJOR ANNOUNCEMENTS
-Firmware 3.0 announced. "animated themes, a What's New section and some other great interface changes." Coming September 1st, "PSN is getting a new look!"
-CONFIRMED: The battery overlay on the clock has been fixed with 3.0. Seriously. :lol
-PSN Cards confirmed for Europe. 20/50 denominations, coming September.
-VidZone being expanded in Europe this year
-Video Download Service announced for Europe, coming to the UK, France, Germany and Spain in November. More markets coming 2010.
-"Digital Reader" announced: buy virtual comics on PSN! Graphic Novels, Indie comics and local comics too -- hundreds at launch. "Biggest names in the comics world (including Marvel, Spider Man, X-Men, Hulk, Iron Man, Captain America, Wolverine, Fantastic Four, Daredevil, Thor...)"
-New service announced: Minis for PSP. "These will be exclusive to the PSN Store and will have a 100MB size limit. 15 new games available at launch on 1st October. 50 titles coming in 2009. Tetris and Fieldrunners, are two examples."
GAME ANNOUNCEMENTS
-Gran Turismo 5 details: Over 1,000 cars, damage confirmed, and tons more!
-Eye of Judgement PSP
-Loco Roco Midnight Carnival PSP
-Minis for PSP (a new game download service, see above)
MORE ANNOUNCEMENTS
-Motion Controller will debut at TGS. A trailer was shown with some of the uses of the controller.
-The PS3 will be rebranded. No more Spider-Man font. There's not much more info outside of this, and if game art will still have the old logo.
-Home update coming September: new build for devs, plus more content for users like a shrinking potion, plus more Home spaces like Audi and Singstar.
-PSP 3000 is getting some new colours -- Turquoise Green, Lilac Purple (bundled with Hannah Montana!) and Blossom Pink.
-Get Gran Turismo PSP for free if you preorder the PSPGO October 1st through 10th. Euro is the only market confirmed right now for this offer.
-A few games were showcased, like Uncharted 2 and Heavy Rain.
There IS NO LIVE STREAM of this event, text streams only. Here's a few:
Eurogamer:
http://www.eurogamer.net/articles/sony-gamescom-conference-live-report
IGN UK:
http://au.ps3.ign.com/articles/101/1014844p1.html
Official Euro SCEE Blog:
http://blog.eu.playstation.com/2009/08/18/live-from-gamescom-scee-press-conference/
Kotaku:
http://kotaku.com/5339926/sony-2009-gamescom-presser-liveblog-spectacular
GameSpot:
http://gamescom.gamespot.com/story/6215296/sony-gamescom-press-briefing-live

Stuck at work with a filter in place?
Try this link (thanks DrEvil!)
http://www.coveritlive.com/index2.p...&altcast_code=0bc971ea16&width=552&height=646
And now, let's say goodbye to the most awesomest thread on GAF:
http://www.neogaf.com/forum/showthread.php?t=361611