Feb 21, 2018
9,080
11,699
955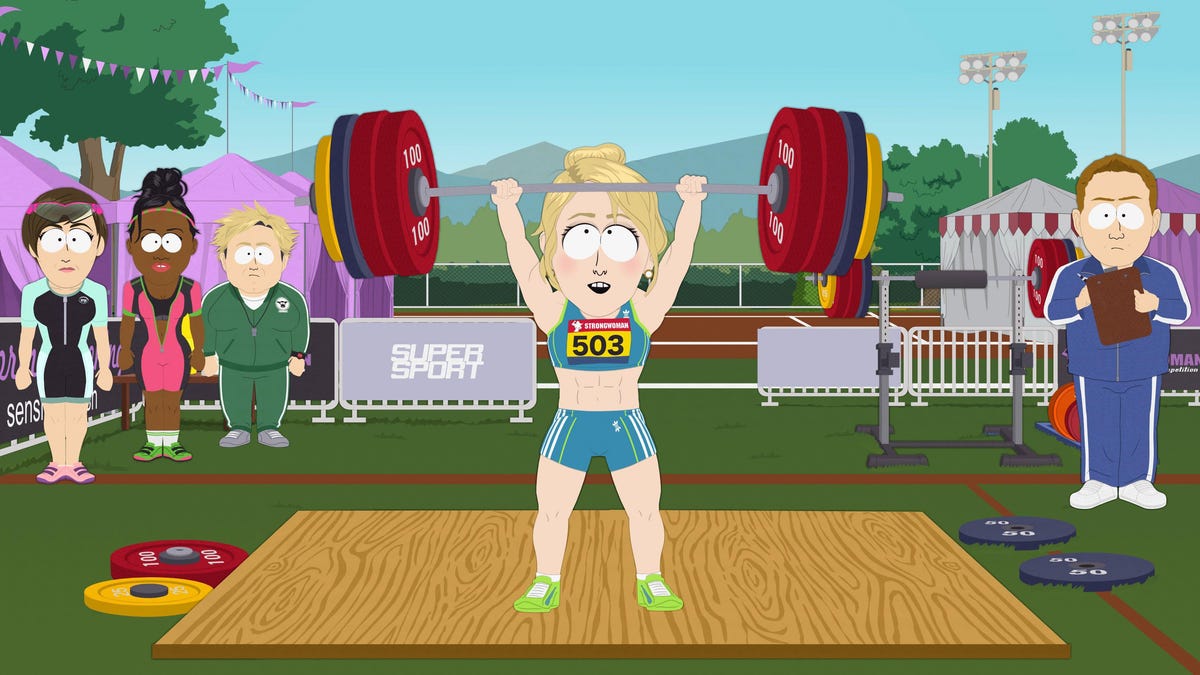 South Park is known for its special brand of commentary on current topical events, often leaning into sophomoric humor to give its two cents. I thought the first six episodes of season 23 demonstrated what the show does best, but after watching "Board Girls," I'm wishing "Season Finale" had...

www.avclub.com
Throughout the episode, different characters bring up that Heather just started identifying as trans two weeks ago. It's revealed later in a plot twist that Heather was at one point in time the ex-boyfriend of Strong Woman, who tells PC Principal that Heather, formerly Blake, hates women and can't stand to be beaten by one. When Strong Woman broke up with him, he swore he would get back at her and is now doing so as Heather Swanson. The reveal of Heather's true motives feels like justification for people who believe some men would claim to be trans so they could go into women's bathrooms. It's a conversation that's rooted in bigotry but masked as actual concern for women's safety, kind of how this episode is masked in what's supposed to be desire for nuance without bringing any. And the episode continues to take jabs at trans women, with Heather Swanson visiting the PC household to taunt Strong Woman about losing the competition to her. When PC Principal asks Heather to leave, he is accused of being a transphobe, which suggests that trans women are quick to call someone a transphobe when met with any kind of criticism—an unfair claim for the show to make.
I didn't watch the episode so I will repost again later once I watch it, but this should be good. I thought they covered the Trans issue pretty well and funnily in the season Garrison got a sex change.
Seems like it got the T's panties in a bunch, because they are the one group that is exempt from humor.