Update 2:
Via Seda:
USAToday said:
And in addition to announcing awards such as Game of the Year – the nominees are Assassin's Creed III, Dishonored, Journey, Mass Effect 3, The Walking Dead: The Game – new trailers for already announced games such as The Last of Us will be shown, as will five debut trailers.
"For hard-core gamers this is the first place you will ever see those new games," says the show's executive producer Mark Burnett. "
Imagine if the Academy Awards was on and they announced five movies that no one has ever heard of. That is the equivalent.
You will be on a rip-roaring, two-hour ride of television."
Source:
http://m.usatoday.com/article/news/1751725?articlePage=2
Spike TV and Microsoft will also broadcast the Video Game Awards on Xbox LIVE in multiple countries. The show will also be streamed internationally on Spike.com and GameTrailers.com.
Yep you guys can watch the show worldwide at vga.spike.com. Works on the web, on your phone, on your iPad etc. No geoblocking. The preshow gets underway at 5 PM PT / 8 PM ET.

It's an incredible show and I'm very proud of the strides we are making this year. I hope you'll give things a fair shake. I know hating on the VGAs is a sport for most of the core audience, but we have some really amazing moments planned this year with some new games and some very special guests.

Enjoy the show.
Update:
GrizzNKev said:
"VGA TEN" will also feature highly anticipated world premieres from "Castlevania: Lords of Shadow 2" (Konami), "BioShock Infinite" (2K Games), "Tomb Raider" (Square Enix), "Assassin's Creed III: The Tyranny of King Washington" (Ubisoft), "Halo 4: Spartan Ops" (Microsoft Studios) and more.
Good Q, there are a bunch of factors at play here. There are some surprises we aren't teasing at all this year for a variety of reasons. Next week we will drop some new footage on a few of the world premieres to give you a taste of what's to come on Friday night.
Geoff on Major Nelson podcast
Can add Bioshock and Tomb Raider to the list. Gears will show off the main enemy that hasn't been seen before. South Park gameplay will be shown.
Talks about the Xbox live stream, which will be smartglass enabled. Sam Jackson will be able to talk directly to Xbox Live community, Xbox live voting will impact the show.(even more teabagging this year?)
Talks about some of the game footage from the big games coming out next spring, then says there will be games shown that are coming "far beyond summer of 2013"
Gonna be a video package where Sam Jackson is inserted into a bunch of different games. All the former hosts will be back to celebrate 10 year anniversary.(Jack Black, Zach Levi, Snoop, Neil Patrick Harris)
Will be available on demand for 48 hours on Xbox Live after show ends. Pre show will start 1 hour before.
Geoff Keighley said:
Geoff Keighley ‏@geoffkeighley

@CrimsonDagger Great question, probably 75-80% of what you see this year will be in-engine
---
I think it will be better if we keep all the discussion in one thread just like last year's
thread
General Info -
->Live on Friday 7th December 9pm ET/ 6pm PT
->VGA live steam this year is available globally around the world, and also on Xbox Live globally
->Next Gen Tease !
->Will be hosted by Samuel L Jackson
Confirmed Reveals -
The Last of Us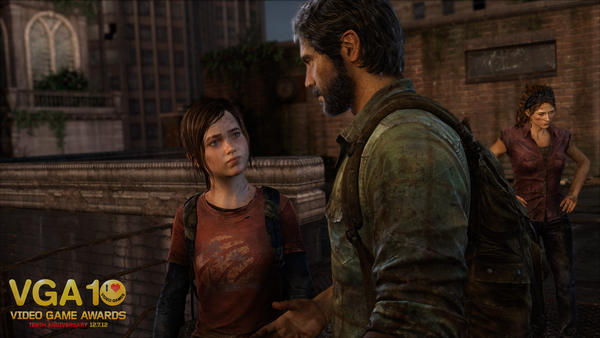 Gears of War Judgement
South Park : Stick of truth
Castlevania Lord of shadows 2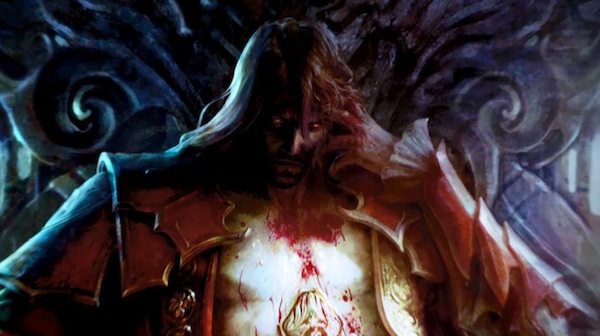 Tweets worth speculating -
1 - For old school gaming fans
Have an amazing VGA announcement coming together for old-school gaming fans....this one is very special to me personally.
2 - Something new from Cliffy B [?]
Looking forward to seeing @therealcliffyb at VGAs this year.
3 - A reveal as surprising as last of us
Reviewed a new cut of one of our big VGA surprise reveals this year, can't wait to share it with you next week.
Erik Griggs ‏@ErikGriggs
@geoffkeighley Anything as earth shattering as last years reveal of The Last of Us or 2010's reveal of Mass Effect 3?
@ErikGriggs We think so, yes.
Late night world premiere screening with our VGA team in LA. One surprise piece had everyone raving, can't wait to show you in 7 days.