Just saw this on twitter.
https://twitter.com/dsmart/status/878642386351665153
Now I know there is dedicated thread on GAF here for SC and that even though development has been slow it has been going and people are enjoying what they have.
But still this is pretty shocking for a $100+ million game to me :O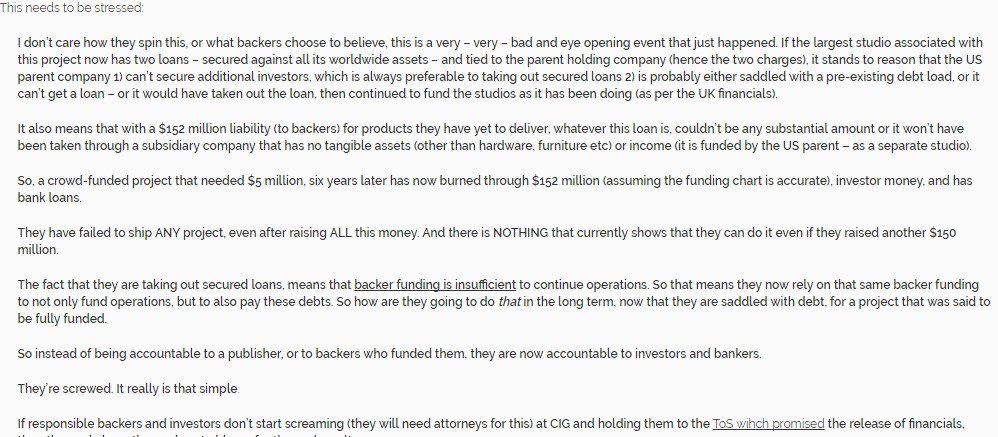 Full "report"
http://dereksmart.com/forums/topic/sc-scoop/#post-5346
/loan me out if old.