While these games have little in common from a gameplay perspective they are both similar entries in their respective franchise. Spinoffs that don't deviate too far from the mainline games.
Metroid Prime Hunters, like the rest of the Prime series, is a first person adventure game. It shares many attributes with the Prime games while focusing a little more on combat than puzzle solving and exploration. It wasn't developed by Retro Studios but rather Nintendo Software Technology Corporation and thus was a little disconnected from a quality perspective. The touch controls worked reasonably well although this setup was perfected with Kid Icarus Uprising.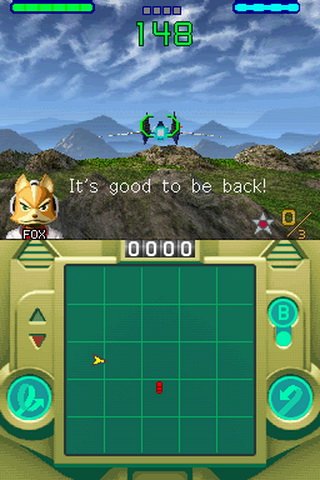 Star Fox Command however took inspiration from the cancelled Star Fox 2 and offered strategy aspects to each battle. The core dogfights played reasonably well however it was prone to repetition and rarely reached the quality levels of previous Star Fox games. Its not a bad game by any means but it certainly isn't Star Fox 64.
In my opinion Metroid Prime Hunters not only played more like the mainline entries but was a better designed game overall. The touch controls worked fairly well, the level design was good and the Hunters were a great motivator. Star Fox Command isn't bad by any means but it certainly isn't a memorable game to me.