Jul 4, 2020
4,800
5,292
750
Prequels: Ep 1 - Phantom Menace; Ep 2 - The Clone Wars?; Ep 3 - The Whatever of the Sith
Sequels: Ep 7 - The Force Resurgence; Ep 8 - Rogue One Jedi New Force User Kid; Ep 9 - The Final Fleet
I've watched a few youtube videos taking down the Sequel films recently - pure schadenfreude - and while the inconsistencies and consistencies of their messages are very interesting, one thing that they seem to have all grudgingly admitted whilst taking dumps on the sequel trilogy is that the prequels had, at the very least, consistency and universe building that puts the Disney flicks to shame.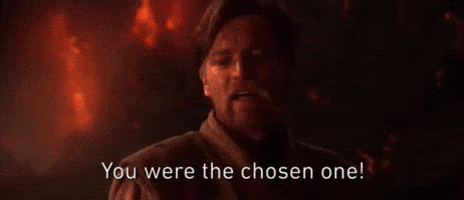 I wanna know how y'all feel about this. With hindsight, with knowledge of what someone different would do with the Star Wars IP, how do you feel about Jar Jar and co
now
?
Disclaimer: Nuance is okay, you can think Jar Jar is stinkowhiff but dig Clone Wars if you want. You can enjoy Luke's fight in [I have no idea, the second Sequel film, I think], if you want. I didn't, why couldn't it have been real?
A note on poll options: I typically try to give three tiers either way and a neutral option.. i added the last two to help people who don't wanna rant.
Last edited: