It was announced last week, but here it is: new update for Super Smash Bros. on 3DS is available. As usual, you can download it from the Nintendo eShop (I didn't get a prompt, I had to search manually).
With this update, games is now in ver. 1.0.4. Still waiting for official changelog. eShop does mention some fixes and character balancing. Update requires 859 blocks (EU) / 658 (NA)
Warning: replays recorded with ver. 1.0.3 or earlier won't work with ver. 1.0.4! Update is required if you wanna play multiplayer, online or even locally.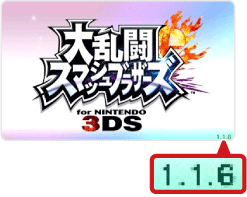 Adjustments will be made to balance the game.
Other adjustments will be made to make for a more pleasant gaming experience.
A user on
Reddit
is making a list of all changes.