I don't know what it is, but I've always loved combining sweet and salty foods/drinks. So much so, that I've considered opening up a restaurant where featured items are two or three courses of sweet to salty dishes.
The KEY is to taste the sweet first, then throw in the salty bite AFTER.
Does anybody else do this? Any good combinations out there? Anybody willing to experiment?
My go-to combinations are always:
A BITE OF THIS DRENCHED IN SYRUP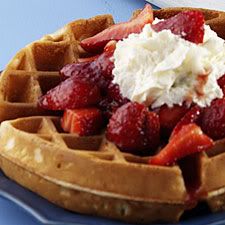 FOLLOWED BY A BITE OF THIS
A recent discovery for me also has been a sip or two of this
followed by a bite of kielbasa
What say you gaf? I can't be alone in this.