We already have a thread for the
SFM short
but I figured I would make a thread for general update discussion.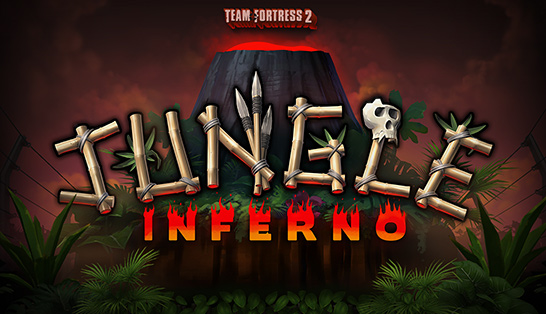 Jungle Inferno is going to be a 4 day update for TF2 so it will ship on Thursday.
Day One Content:
Jungle Inferno SFM Short Film
- Featuring Saxton Hale and the Scout
The update will feature 6 maps, one made by Valve and 5 made by the community:
We have 7 new taunts announced today,
Yeti Punch
Yeti Smash
The Dueling Banjo
The Jumping Jack
The Soviet Strong Arm
The Russian Arms Race
Day Two Content
Valve announced their new Choose Your Own Adventure campaign pass system.
Buying a Jungle Inferno Campaign Pass gives you immediate access to 36 unique, skill-based contracts, letting you play at your own speed and challenge level. Unlike in previous campaigns, you won't be waiting around for new contract deliveries — ALL contracts and their objectives are available from the start, and can be unlocked sequentially based on the path you choose and how brave you are. (If you're not brave at all, the ConTracker also comes with an OFF button.) Buying a pass also changes your Casual Badge to a scary Yeti paw, so other players will know you're up to serious business.
If you buy a campaign pass you'll receive an equipable item called the ConTracker that lets you customize your campaign. You'll also be able to do campaigns with a friend and help each other complete objectives.
Finishing campaigns unlocks Blood Money which you can use on War Paint and War Paint Cases.
War Paints now replace the previous weapon drops from previous cases:
Introducing War Paint, which will be replacing weapon drops and weapon cases as of the Jungle Inferno Update. Think of it as a voucher for a unique pattern that you can redeem for an entirely new patterned item—even one you don't already own. Redeeming a War Paint means you don't have to sacrifice any existing items in your backpack by modifying them. Simply select from one of almost forty item choices per War Paint, preview your new item, and redeem it! Some War Paints even feature Stat Tracking and Unusual effects. And also making their debut, the first-ever community-made War Paints.
Some war paint examples: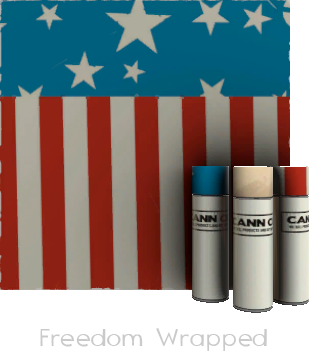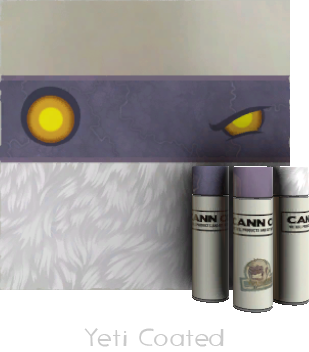 You can also get cosmetic items by completing the contracts, including a yeti costume for the Heavy and Saxton Hale's Hat.
Day 3 Content

Valve announced 4 new weapons for Pyro:
The Dragon's Fury a fireball shooting flamethrower primary
The Thermal Thruster - a jetpack that deals damage to anyone you land on
The Gas Passer - A throw able grenade like weapon that creates a gas cloud. If an enemy is coated in gas and takes damage they will ignite in afterburn.
The Hot Hand - A melee that gives the player a speedboost for hitting an enemy player.
The flamethrower will also get some reworks. It appears flames will no longer use invisible projectiles which require you to fire ahead of the enemy to do damage but you'll do damage when you hit the enemy. After burn has been reworked to last longer Airblast has also been reworked in various ways.
The Heavy also gets a new weapon:
The Second Banana - A secondary that heals 150 damage but regenerates in half the time as the sandvich.


Day 4 Content
Patch notes
Check back on 10/20 for the update, Valve time strikes again.
Known Content coming for this update:
Updates to competitive matchmaking including placement matches and an ELO ranking system?? - Confirmed by Dave Riller in an interview in February but not listed in the patch notes