Feb 11, 2020
498
1,476
465
"We're helping PUBG Corp right now as a team of writers, working on the lore for PUBG and its universe," he explains. "They have a timeline, and we fit on that timeline now. It's not going to be really deep, but there will be little connections here and there. We'll probably be referencing one another from time to time… It will make more sense once the game comes out!"
"Mystery is part of the importance of a game like this," says Schofield. "What's around the next corner? What's behind that door? I think it was a good mix of showing enough, and then keeping some things like our mechanics and our characters and our story – a lot of the story – still hidden away so that we can tell a little bit more as the game develops, you know? We've got to leave some stuff up to the audience to figure out."


Of course, given that The Callisto Protocol is set on a moon that mankind has never set foot on, Striking Distance has a fair amount of creative leeway when it comes to depicting its icy milieu, though that's not to say it hasn't done its research. In fact, talk to Schofield about Callisto, and he starts to sound less like a studio head and more like a professional astronomer.

"It's covered in ice, but it does have what they believe is an ocean below that ice," he tells me, "so obviously there's water there. They do believe that one day man could colonise it, but the atmosphere is 200 degrees below zero in Fahrenheit, so it's pretty darn cold!"
Striking Distance has pitched The Callisto Protocol as a next-generation take on survival horror, which is no small claim. Granted, Dead Space proved it was still possible to make a commercially successful new IP within the genre that didn't just blithely follow convention, but that was over a decade ago. We've had hundreds of survival horror titles follow in its wake, many good and many not-so-good, but it begs the question; are players still capable of being truly terrified? Schofield is confident that The Callisto Protocol can do it.

"I'll admit, it's a challenge, but it's always been a challenge, right? On Dead Space, it was a challenge. And so I think we can still scare people, that's for sure. We already know because we have people testing it, and playing it, and going, 'Man, you've got me. You've got me on that one!'"
As for how The Callisto Protocol will utilise the next-gen technology of the PS5 and Xbox Series X respectively, Schofield points to sight and sound specifically as two areas that could elevate survival horror to new heights.

"You can put everything that's in my room here into a room in a video game now. I mean, pencils and paper and every little detail you could possibly think of. And we're trying to do that. We're trying to get every kind of nuance in there. And then you've got the 3D sound. Audio, in general, is integral to creating a survival horror game, so the idea that you can now hear something, and it sounds like it's behind your back, or it's just above you… it's insane."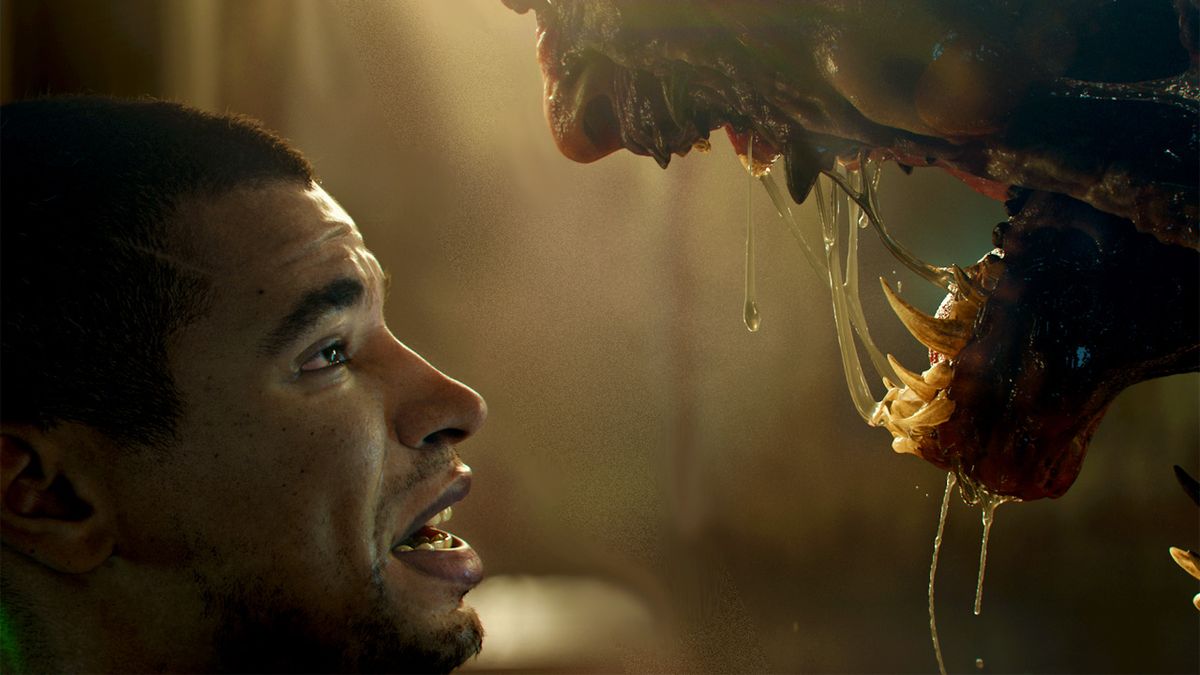 From Dead Space to Call of Duty, The Callisto Protocol is the product of two decades of industry experience for Glen Schofield
www.gamesradar.com