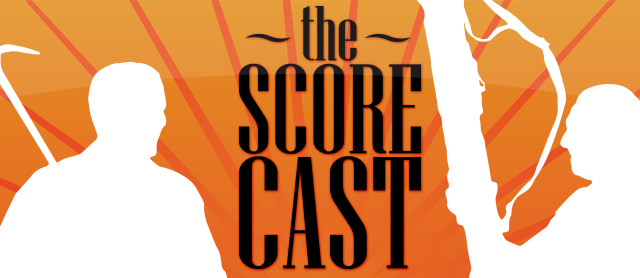 Who this?
You may not have heard of us (yet?) but we're Score Studios, a Tokyo-based independent video game development company working together with some Japanese companies on stuff we're not allowed to discuss in public.
What that?
Company co-founders Paul Caristino and James Kay (author of
Japanmanship
) discuss games, Japan, game development and more, sometimes with guests, always with a tipple.
Why those?
With these first several episodes we're definitely finding our feet, but we're getting the hang of it now. Maybe one day we'll even be comfortable enough to try to record one sober! We plan on having more exciting guests from the Japanese game development community, talk more about Japanese issues, being a small independent studio in Tokyo and a little about ourselves and our background in our long years as game developers.
Where?
Episodes will be available from our website, on iTunes, SoundCloud and Stitcher. We currently release one about every two weeks, but this will vary depending on how busy we are or how excited we get about something.
Website:
http://score-studios.jp/the-scorecast.html
iTunes:
https://itunes.apple.com/jp/podcast/the-scorecast/id668469629?l=en
SoundCloud:
https://soundcloud.com/score-studios
Stitcher:
http://www.stitcher.com/podcast/score-studios/the-scorecast?refid=stpr
We love for you guys to let us know about any topics you'd like to see discussed or any questions you may want answered. You can drop your feedback here or let us know through
email
or
Twitter
.