Mar 5, 2009
12,458
21,249
1,780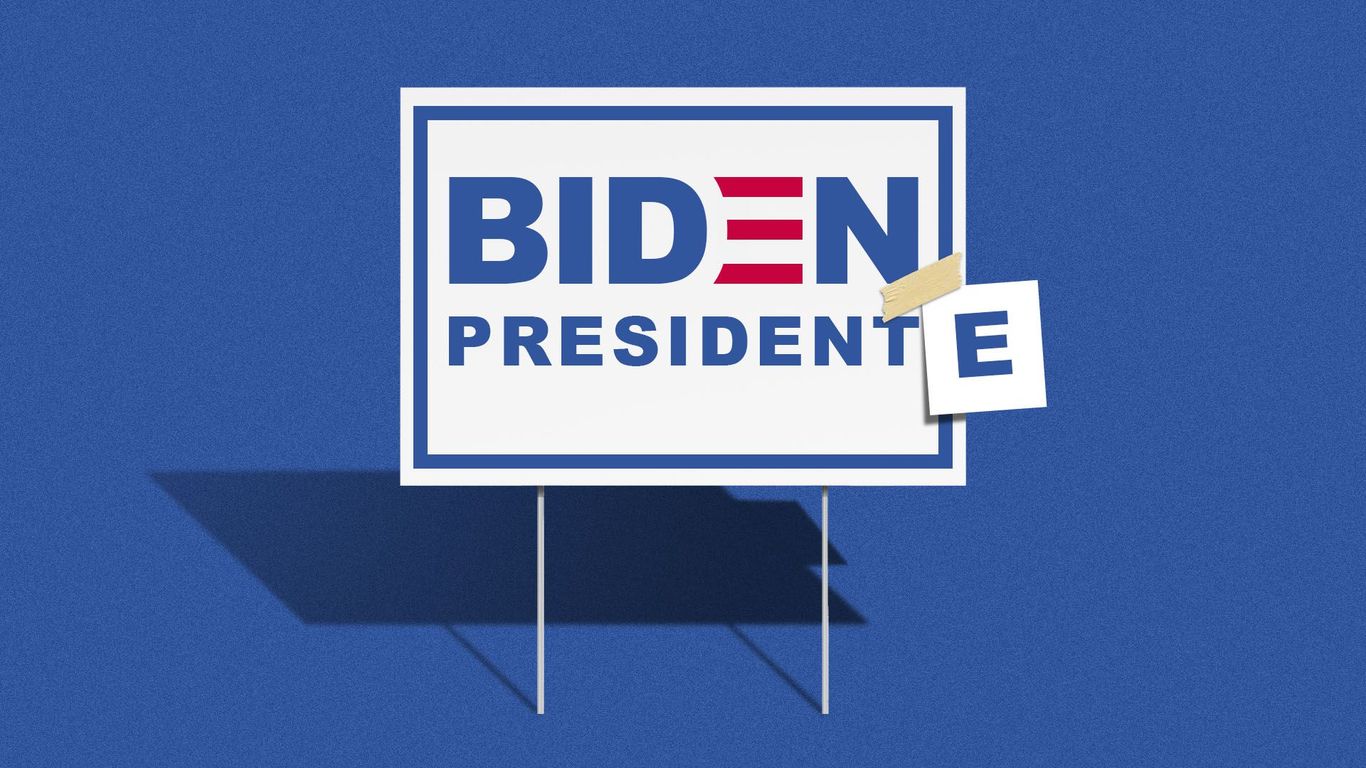 Trump's doing better with this group than in 2016.
www.axios.com
President Trump's standing with Hispanic voters is stronger now than four years ago, while Joe Biden's support is softer than Hillary Clinton's, polls show — trends that worry some longtime Biden supporters in the Hispanic community.
Why it matters

: Hispanic voters make up more than 20 percent of the electorate in Florida and Arizona — two swing states that Trump won in 2016 but could deliver Biden the White House.

National polling still shows Biden leading Trump with Hispanics by around 20 percentage points, but in some key states that lead evaporates.
Biden's challenge may be the clearest in Florida, where exit polling gave Clinton two-thirds of the Hispanic vote in 2016 but where three recent surveys show Trump holding a small lead over Biden with Hispanics.
A Marist/NBC poll has Trump up 50%-46%. A Quinnipiac survey last week gave Trump a 45%-43% advantage.
And in heavily Democratic Miami-Dade County, Trump leads Biden 47-46% among Hispanics, per a new survey from Bendixen & Amandi. That's in a county that's almost 70% Hispanic and that Trump lost by 30 percentage points four years ago.
Between the lines:

Biden focused his running-mate search and convention programming far more around Black voters amid protests against systemic racism and police killings. But Hispanics are a bigger and faster growing voting group.

There are more than 3.1 million eligible Hispanic voters in Florida and 1.3 million in Arizona.
Pennsylvania has 520,000 eligible Hispanic voters; North Carolina, 338,000; Michigan, 221,000; and Wisconsin, 183,000, according to the Pew Research Center.
By the numbers:

Biden led Trump 56%-36% with Hispanics in a national Quinnipiac survey taken after both parties' August nominating conventions — a 20-point spread that's significantly narrower than the 38-point lead Clinton had in an average of pre-election polls in 2016.

An Emerson College post-convention national survey put Trump's Hispanic support at 37% — almost 10 points higher than the 28% exit polls show he captured in 2016.
Biden was up 10 points over Trump among registered Hispanic voters in a Texas Hispanic Policy Foundation August survey, significantly less than Clinton's 27-point Hispanic win in Texas.
What they're saying:

"For the campaign to win, I expect them to do more," said Rep. Tony Cardenas (D-Texas), who ran the Congressional Hispanic Caucus's PAC. "If we take any particular community for granted, we could make this race too close, much closer than it needs to be."

"It's undeniable that there appears to be a lukewarm level of support," said Moe Vela, a Hispanic lawyer and political adviser who worked for Biden in the Obama administration. "I love Joe and and Jill Biden, but they deserve to have a better team."