According to Opencritic, several major publications have reported to them that they won't be receiving No Man's Sky review copies prior to launch.
For a game like this I can understand why as they're making people avoid as many spoilers as possible. Sadly there's no reason as to why they aren't handing out review copies but I think that's the reason because spoilers are out there already.
Remind me if this is old
Source:
https://twitter.com/Open_Critic/status/760174294978605056

Update: There will be review copies but in the case of advanced copies (Pre-Launch) there will be none as far as I know. However, there is a possibility that this could happen but I don't know.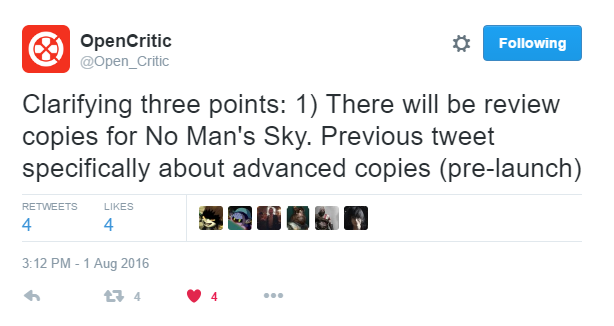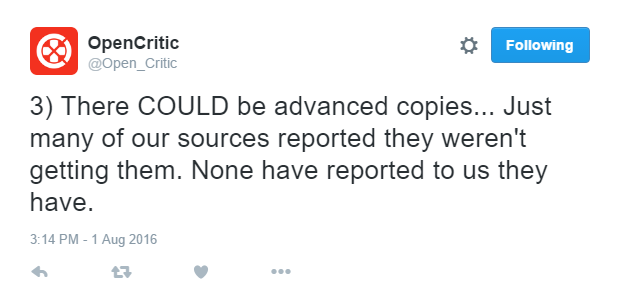 Update 2: Opencritic is happy to confirm that No Man's Sky will indeed have advanced review copies planned for later this week