While Angry Video Game Nerd's shtick isn't for everyone and can be hit-or-miss from episode to episode, I've always felt that his best work stands out from the many imitators that followed his debut many years ago. I think what puts AVGN above the other "angry gamer" streamers and YouTube creators is the creative, slapstick-y comedy that he throws into the mix. Sometimes that aspect of his episodes falls flat in terms of comedic effect, but I stumbled upon a somewhat recent episode last night that had some of the best physical comedy I've seen in a gaming YouTube video.
Sega Activator Interactor Menacer - Angry Video Game Nerd (Episode 143)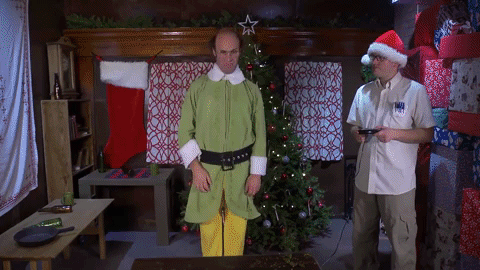 Holy shit did this episode have me in laughter-fueled tears. I was watching my three-month old son last night while my wife was out to dinner with friends, and I started casting some AVGN to my TV while I bottle-fed him. When it got to this episode, I was laughing so damn hard with tears streaming down my face, and then I looked down to see my baby boy laughing as well. He saw how hard I was laughing and couldn't help but spit out his pacifier and giggle in my arms.
That was an awesome moment, and all credit goes to both James Rolfe and his guest star in this episode. Keith Apicary co-stars in this one, and while I don't know who he is I will say that he really kills it here. The two of them start utilizing various Sega Genesis VR-style peripherals from the 90's, and the physical comedy just escalates with each successive piece of hardware.