Hi all, Just wanted to share this Teenage Mutant Ninja Turtles book with anyone who isn't aware. I figure it's a great jumping on point for lapsed TMNT fans.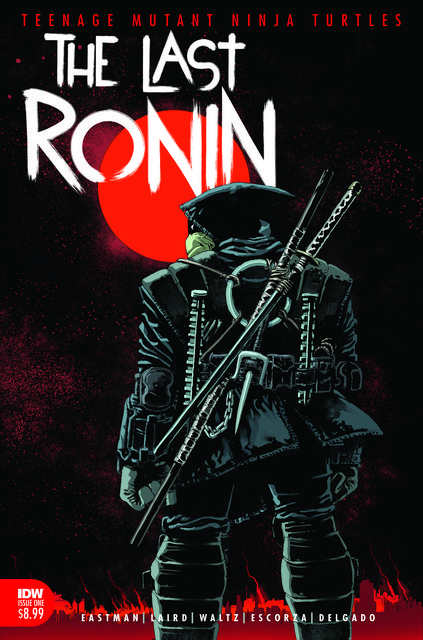 Here are a few fast facts:
- What we have here is a story from the minds of the creators of TMNT, Kevin Eastman & Peter Laird, that has been taken out of the attic and polished, with help from Tom Waltz & others, for fans to finally read, 30 years after it's inception.
- Simply put, think of this is the "Dark Knight Returns" of TMNT. A gritty, heavily Frank Miller - influenced look at the final days of the TMNT.
- Bi-monthly release schedule. Five-issue mini-series, average of 48 pgs each.
I picked up the first issue today and as a lifelong fan of TMNT, I found it to be exactly the type of adult-aimed TMNT material that I've been craving since the days of Mirage. It's already making a splash in the comic community and selling much higher than any other TMNT books in recent memory. Hop on it. I'll leave you with a glimpse of the book, an interview with one of the writers and a link to the preview of issue #1.
Preview to Issue #1:
https://monkeysfightingrobots.co/5-page-preview-teenage-mutant-ninja-turtles-the-last-ronin-1/
Video Interview w/ Kevin Eastman & Tom Waltz:
Which Turtle is The Last Ronin? You'll have to find out for yourself...
Anyone else pick this up? What are your thoughts?