Jul 16, 2017
1,546
1,244
610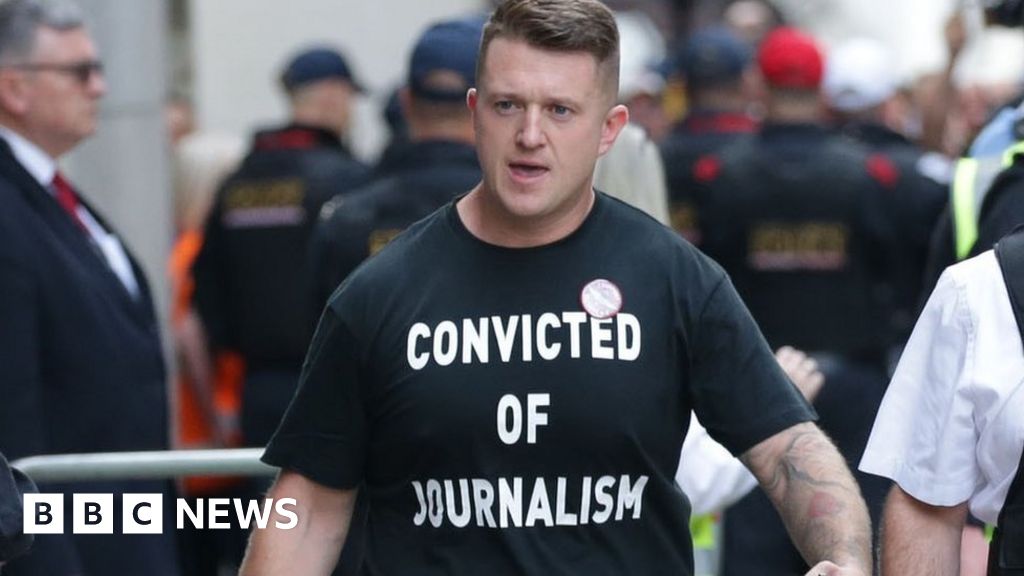 Ex-English Defence League leader Tommy Robinson is jailed for nine months after a Facebook Live video.
www.bbc.co.uk
Tommy Robinson has been jailed for nine months over contempt of court.

The ex-English Defence League leader was found guilty last week of interfering with the trial of a sexual grooming gang at Leeds Crown Court in May 2018.

Two Old Bailey judges said his Facebook Live video of defendants in the trial had encouraged "vigilante action".

A social media account in Robinson's name called the sentence an "absolute joke" and said it was time to protest.

Outside the London court, supporters of Robinson, whose real name is Stephen Yaxley-Lennon, booed as news of his sentence reached them.
At the Old Bailey on Thursday, Dame Victoria Sharp told Robinson that the time he previously spent behind bars for contempt would be taken into account, reducing his sentence to 19 weeks - of which he would serve half before being released.

Robinson's barrister Richard Furlong raised the possibility of an appeal against the court's decision and was told he has 28 days to apply.