Download and play Tony Hawk's™ Pro Skater™ 1 + 2 at the Epic Games Store. Check for platform availability and price!
www.epicgames.com
Buy Tony Hawks™ Pro Skater™ 1 2 digital version for PS4™ from PlayStation™Store to get Tony Hawks™ Pro Skater™ 1 2 - Cross-Gen Deluxe Bundle digital version for PS5™ for only 10.
Play Tony Hawk's Pro Skater & Tony Hawk's Pro Skater 2 in one epic collection, rebuilt from the ground up in incredible HD.
www.xbox.com
All set to shred again?
The original birdman Tony Hawk and Vicarious Visions, the studio behind the
Crash Bandicoot N. Sane Trilogy,
have come together to bring back
Tony Hawk's™ Pro Skater™ 1 and 2,
radically remastered for the PlayStation® 4, PlayStation® 4 Pro, the family of Xbox One devices from Microsoft, including the Xbox One X, and on PC via Epic!
Dropping in on September 4, 2020,
Tony Hawk Pro Skater 1 and 2
is set to bring back original levels, pro skaters, tricks, modes, and songs from the iconic soundtrack, as well as amp up the experience with new ways to play including online Multiplayer.
Here's the 411 on 1 and 2:
Same Tony, New Tricks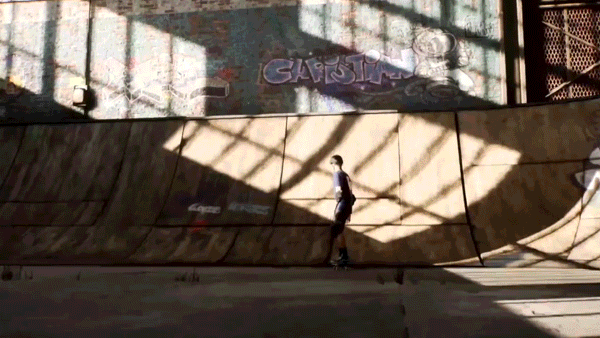 Tony Hawk Pro Skater 1 and 2
will feature the full original roster of pro skaters from the turn of the 21st century. That includes Steve Caballero, Geoff Rowley, Bucky Lasek, Elissa Steamer, Kareem Campbell, Andrew Reynolds, Bob Burnquist, Eric Koston, Rodney Mullen, Jamie Thomas, Rune Glifberg, Chad Muska… And of course, Tony Hawk.
These skaters all come with their own Special Moves – from Geoff Rowley's Darkside Grind to Tony Hawk's legendary 900 – and have learned a few new tricks over the past two decades, including the Revert, Lip Tricks, and the Wall Plant, allowing you to pull off incredible combos like never before.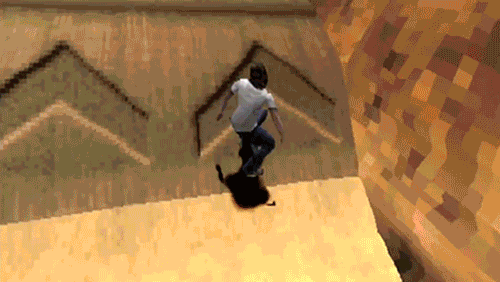 The remaster will also feature all the original levels from the first two games in the franchise, from the Warehouse to The Bullring, as well as many of the songs from the original games to amp you up while you go for that Sick Score. Those levels can be played solo with goals old and new, with a buddy for local co-op, or online with original multiplayer game modes.
All of this will be presented in stunning 4K resolution* with updated and enhanced graphics, running at a frame rate crisper than a perfect 50-50 grind: 60 FPS.
Create-A-Skater and Create-A-Park Return, Revamped
Rather carve up your own park with a skater you created? Create-A-Skater and Create-A-Park are back with some dope features added in.
Create-A-Park will feature a robust editing suite, enabling an incredible level of customization to create the skate park of your wildest imaginations. These parks can be shared online with friends.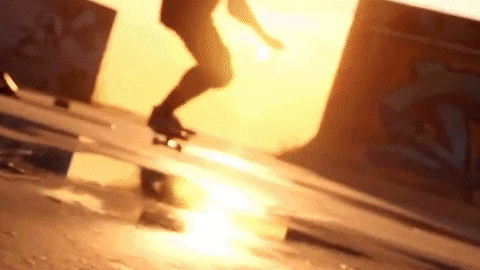 After you create a park, why not create yourself – or a friend… or one gnarly looking poser – in Create-A-Skater? With plenty of customization options, including some that feature iconic skating and street brands, you'll be able to express a crazy amount of creativity just in your custom skater alone.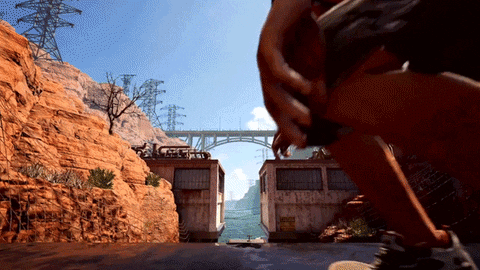 What's in the Game? - All Tricked Out
Tony Hawk Pro Skater 1 + 2
doesn't just include tricks from the original two games; Vicarious Visions is bringing in more moves from sequels within this storied franchise that you can use.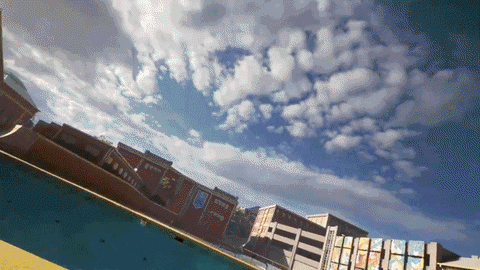 Here are all the notable tricks you can do in
Tony Hawk's Pro Skater 1 + 2
Manual – While a skater has their board on solid ground, rapidly flicking the commands for up, then down (forward and back) will make them lean on the board's back truck so that only two wheels are touching the ground. This stance must be balanced by using the same commands, or else the board's front wheels will hit the ground and end the Manual, or the skater will fall back and bail.
Nose Manual – Similar to a Manual, except it is done by rapidly flicking the commands for down, then up, for the two front wheels of the board to be only touching the ground.
Flatland Tricks – While performing a Manual or Nose Manual, pressing buttons mapped to grind, flip, and grab commands will let the skater perform tricks such as a Casper, Pogo.
Revert – "The Revert became one of the great staples of the franchise, we knew from day 1 that we wanted to include them." says Leo Zuniga Lead Designer at Vicarious Visions, and you can be sure that the Revert is included in Tony Hawk's Pro Skater 1 + 2 and this demo. As a skater is landing a trick on a vert surface, e.g. a half-pipe or bowl, pressing either (or both) buttons mapped to switching stances will allow the player to pivot the board 180 degrees, adding to their current combo and potentially extending it with a Manual or Nose Manual.
Spine Transfer – If there is another vert surface opposite a skater's current vert surface, e.g. two bowls or half-pipes next to each other, pressing the same Revert command while in mid-air will allow them to seamlessly "transfer" from surface to surface, which directly adds to their current combo and potentially could be key to finding extra points via Gaps.
Acid Drop – If a skater Ollies, No Complies, Boneless, Nollies, or Fakie Ollies over a vert surface and presses the command used to Revert, they will land in the transition, allowing them to gain serious momentum and could let them start or continue a combo with a Revert into a Manual or Nose Manual.
Wall Ride – Veteran skaters already know this but it's worth repeating: If a skater jumps alongside a vertical surface – e.g. a wall – and presses the button normally used to Grind, they will have their board skid along the wall while they ride it, allowing them to gain points and start or continue a combo.
Wall Plant – If a skater jumps directly into a vertical surface and presses the command used to perform a Boneless move, they will come off their skateboard and use their feet to leap off the surface with serious momentum in the other direction as they return onto the board, rather than slam themselves into the surface face first.
Trick Transitions – A skater can transition between tricks by double tapping either the grind, grab or flip buttons while doing pretty much any trick, especially grinds.
What's in the Game? – Tricks Old and New
Along with other customizable features within this demo, such as in the Settings, you'll be able to fully customize and re-map Tony Hawk's trick list.
In other words, Tony will be ready to ride with The 900, Kickflip McTwist, and 5-0 Overturn Grind. However, there are two other Special Trick spots that are open.
Want Tony to hit a Rowley Darkslide, as made famous by street skating icon Geoff Rowley? What about Tony trying some insane tricks from new skaters, such as Aori Nishimura's Hardflip Backside Nose Pick? All those, and many, MANY more, are available to select in those open slots, or as a replacement to Tony's original Specials.
Special Tricks aren't the only fully customizable ones; Grab, Flip, and Lip Tricks are also customizable and re-mappable. So, if you want to swap out Tony's Grab Tricks, so that he pulls off a Cannonball instead of an Indy, it's possible.
You may also notice a few newly named tricks: Weddle Grab, Weddle Backflip, and Reacharound Invert. These tricks were created by Chris Weddle, a skater with hearing loss, who pioneered all three tricks. With the launch of the remaster, Vicarious Visions was happy to celebrate Chris' legacy with the renames and hope fans enjoy these tricks, and dozens upon dozens more, in this demo and in the full game.
Here are the 37 new artists confirmed to appear on
Tony Hawk's Pro Skater 1 and 2
:
A Tribe Called Quest
A. Swayze & the Ghosts
Alex Lahey
All Talk
American Nightmare
Backchat
Baker Boy
Billy Talent
Black Prez ft. Kid Something
CHAII
Charlie Brown Jr.
Cherry Kola
Chick Norris
Craig Craig ft. Icy Black
Crush Effect ft. KARRA
Destroy Boys
DZ Deathrays
FIDLAR
JunkBunny
Less Than Jake
Machine Gun Kelly
Merkules
MxPx
Pkew Pkew Pkew
Reel Big Fish
Rough Francis
Screaming Females
Skepta
Spilt Milk
Strung Out
Sublime
Super Best Frens Club
The Ataris
Token
Tyrone Briggs
Viagra Boys
Zebrahead
And the original games' artists:
Anthrax
Bad Religion
Consumed
Dead Kennedys
Dub Pistols
Even Rude
Fu Manchu
Goldfinger
Lagwagon
Millencolin
Naughty by Nature
Papa Roach
Powerman 5000
Primus
Rage Against the Machine
Speedealer
Styles of Beyond
Suicidal Tendencies
Suicide Machines
Swingin' Utters
The Ernies
The Vandals
Drop back in with the most iconic skateboarding games ever made. Play Tony Hawk's Pro Skater & Tony Hawk's Pro Skater 2 in one epic collection, rebuilt from ...
www.youtube.com
Last edited: