Jan 7, 2018
2,329
974
320
I hope that Trump picks him as I feel we need more people with scientific knowledge in the White House. So that Trump could understand that he would need to understand why he should not do this or that he should do that. But I do not have any hopes really.
https://www.scientificamerican.com/article/top-priorities-for-trumps-science-advisor/
If he's confirmed, Kelvin Droegemeier should champion research and evidence-based policy, but his primary task is to get the president's ear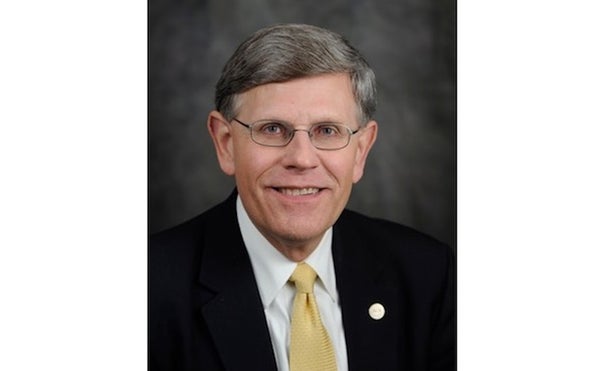 Today the U.S. Senate held a nomination hearing for
Kelvin Droegemeier
, whom Donald Trump has proposed as head of the White House Office of Science and Technology Policy.
Trump nominated the meteorologist three weeks ago, after leaving the position vacant for 19 months. Many high-profile scientists, including John Holdren, who was Barack Obama's science advisor for eight years, say Droegemeier is a terrific choice. He is vice president for research at the University of Oklahoma. He served on the National Science Board, which oversees the National Science Foundation, under presidents Obama and George W. Bush. And most recently he was Oklahoma's secretary of science and technology.
Droegemeier could bring some sane advice to the Trump administration on a host of issues, from climate change to cybersecurity. More fundamentally, he can petition the Oval Office and Congress for healthy research funding, and fight against silencing of scientists in federal agencies, redacting scientific terms from reports and letting corporations draft policy.
For any of that to happen, however, Droegemeier has to find a way to get Trump and his top aides to listen to him. He should first ask Trump to name him as an assistant to the president, giving him direct access, if Trump does not offer to do so up front. Every head of OSTP has been given this "science advisor" designation since Congress established OSTP in 1976—except when Bush withheld that title from John Marburger and told him he should report to the White House chief of staff.
Droegemeier might indeed want to call Marburger for advice right away. Marburger was reportedly summoned to the White House several times a week even though Bush was generally uninterested, if not hostile toward, science. In a 2002 interview with
Scientific American
, Marburger said, "When the president needs science advice on a matter where science plays an important role in the decision, I'm present. I'm there. I'm part of the team that briefs him on the issues."
Droegemeier could certainly try to engage Trump on important science-based issues, such as opioid addiction. Or he might have luck trying several seemingly non-science avenues to get the president's attention and respect. Federal spending is one. In 2017 climate- and weather-related disasters, Droegemeier's forte, cost the U.S. $306 billion, according to the National Oceanic and Atmospheric Administration, the highest one-year tab ever. That might help Droegemeier influence Trump on climate issues.