Feb 25, 2010
8,902
326
745
What is a "cheap market?" Is that an economic term? That's a new one to me.
I didn't put words in your mouth either. I just said if it were a free market, i.e. not whatever the heck you (subjectively) define as a "cheap market."
The US did not create the monster that is China. Weak leaders and weak followers did. Thank god Trump is not a weak leader. Unfortunately we still have weak followers like you, but Trump will make you a winner anyway (if you are a US citizen, if you're not I can see why you're jealous of the US winning). And we do know how to stop it, by backing Trump against China. Trump is pressuring China 1000x (exaggeration) the pressure China has on the US. China will be facing immense capital flight and Trump is poking their economy thats built like a house of cards.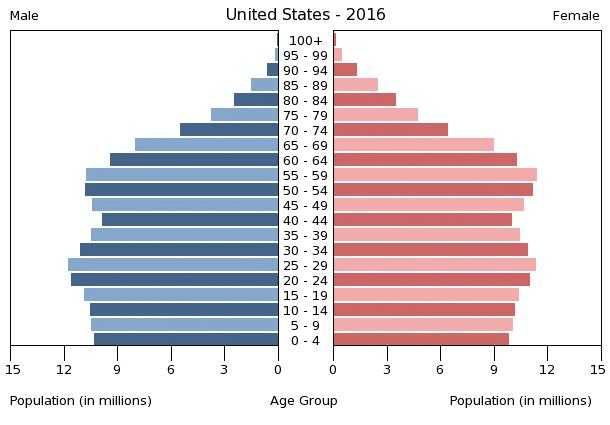 You see how balanced the US age demographic is distributed? The goddamn millennials are gonna carry the US economy for the near future. Businesses all around the world will want a piece of that market and will leave China to fulfill demand. Thank god for the millennials.
You clearly have little understanding of the current global economy and how we got to the point of China having a "cheap market." I suggest you do more reading until you have something demonstrably substantive that contributes or counters your current discourse.
Cheap market : for production of goods. ( english is my second language so sorry for my grammar)
U.S. - China relation is more deep than just a trade war and not as easy to "win" for Trump as just saying bring factories back to the U.S. But I am happy if China -U.S. war gives my country ( Mexico) the chance to get some companies/factories here instead of China due to NAFTA ( is has a new name).
I get what Trump wants since our current president basically thinks the same : why bring corn from U.S. if we can produce it here? why buy Oil from U.S. if we have oil reserves? , why get wood from Canada if we can procuce here...etc. The idea is fantastic the problem is : are you going to produce those goods cheaper than buying them outside? Myabe Mexico has a better chance than U.S. due to lower labor cost and regulations but U.S. has lots of regulations and more expensive labor cost than China in order to compete with price, so I do not see big name companies like Foxconn moving to U.S. to produce phones in the short time...
Iam not jelaous if U.S. is fine México is fine. but I am not very optimistic about this "war" bringing jobs to the U.S.
regarding millenials they are everywhere not just U.S. see this interesting note :
Millennials around the world are disrupting the way we do things from shopping to travelling and even working.
www.business.hsbc.com
Last edited: