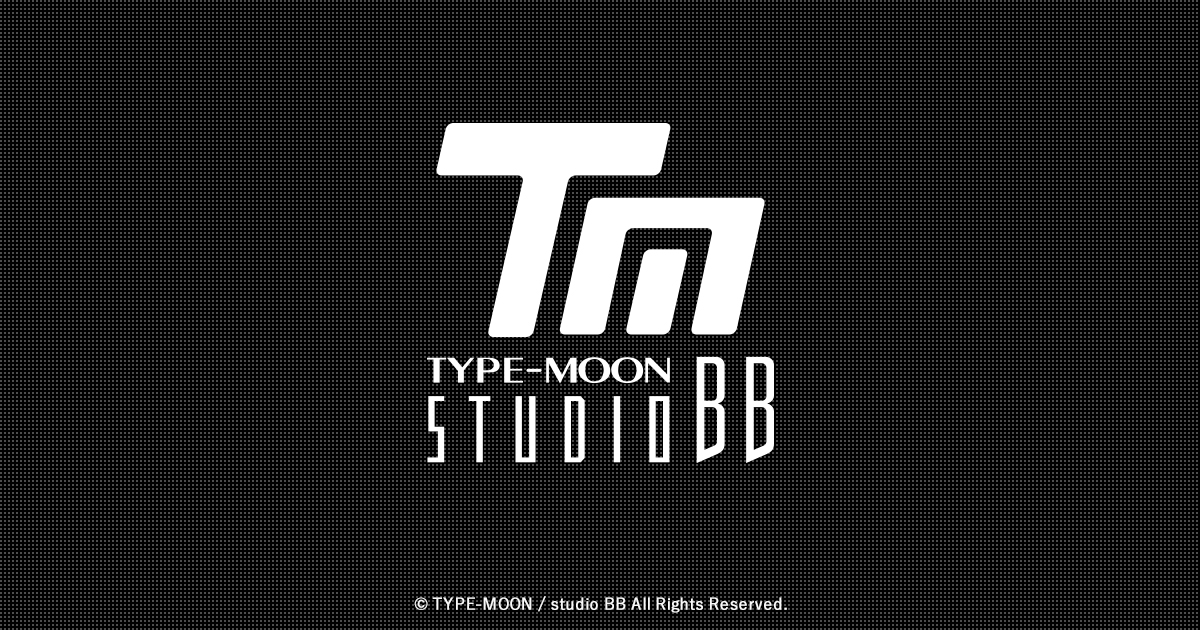 studio BB(スタジオBB)はTYPE-MOONが新たなゲーム開発のために設立した新スタジオです。スタジオディレクターを務める新納一哉を中心に、TYPE-MOONの世界観を広げるさまざまな作品の開発を行っています。

typemoon-bb.com
Type-Moon has created a new studio led by Niinou Kazuya, formerly of Atlus and Image Epoch, who was director of Etrian Odyssey, 7th Dragon and Dragon Quest Builders
www.frontlinejp.net
Type-Moon announced on 30th August 2019 that they have created a new studio, "Type-Moon Studio BB" to develop new mid-large scale 3D games in collaboration with external developers and small-scale 2D games internally.

The studio is being led by Niinou Kazuya, formerly of Atlus, Image Epoch and Square Enix, who had previously served as director of Trauma Center: Under the Knife, Etrian Odyssey, and 7th Dragon.

This is not his first time working with Type-Moon, having been producer of Fate/EXTRA while with Image Epoch.