Don't really know if it has his place here or in off-topic, and haven't seen this posted
Source in French by Libération are behind a paywall. Still, here is a summary:
Longtime CCO Serge Hascoet, described by Bloomberg game industry reporter Jason Schreier as Ubisoft's "most powerful creative force" and "
the man in charge of ALL of their games
," is leaving the company
effective immediately, Schreier confirmed
. Ubisoft's global HR chief, Cecile Cornet, and Ubisoft Canada's managing director, Yannis Mallat, also announced their intentions to "step down" from their current roles, and while Mallat is leaving the company altogether, Cornet's future with Ubisoft is not yet clear
On June 25:
Following the accusations against Chris Avellone, languages are loosening and the number one editor in the crosshairs is Ubisoft. It started with Ubisoft Sofia (
recounted here
) and accusations were flowing from all sides on Twitter. We will not go into detail because it is pretty rough formwork and some things are more privacy.
But to sum up, Ubisoft layers like
Maxime Beland
,
Tommy François
and
Alexandre Amancio
are accused of abusive behavior and sexual harassment, even assault, often on the occasion of over-drunk parties. Worse still: the human resources department was generally aware and decided not to sanction the accused persons. Maxime Beland's wife was even working in the HR department at the time of the events ...
According to an anonymous source at Ubisoft, a message was sent to the internal forum of the box explaining that the allegations are taken seriously, that measures will be taken and that there will be external audits for the investigations. However, the employees replied that they do not trust HR, that they have repeatedly tried to raise these problems but without success and that there is a complete lack of transparency.
July 02:
The article by Erwan Cario and Marius Chapuis, which appeared on the front page of Liberation on July 02, begins with a questionable fact which must have made Ubisoft smile since they are qualified as "world number 3 in the sector". But the rest of the article must have had a completely different effect. Erwan and Marius interviewed current and former employees of Ubisoft Paris to understand what is going on within the very powerful editorial team that has life and death rights over the studio's projects.
Roughly speaking, it confirms everything that has been thrown on Twitter against Tommy François (VP of the editorial team) and a certain "MB". Libération also appoints their boss and chief creative officer of Ubisoft, Serge Hascoët, who does not seem too worried about the actions of his subordinates, and who would even participate in the sexist culture of offices.
The article also confirms that the human ressources protects studio managers from contempt for employees while trying to minimize story acts that thinking heads don't go elsewhere. An article coming this time from Gamasutra is just as dismaying and confirms that the human ressources department of the other studios is just as passive and accomplice. There is talk of giving gift cards to a victim to silence him at Ubisoft North Carolina...
Ubisoft does not confirm the layoff of Tommy François. The latter's lawyer denies all of the allegations against his client. He explains that the victims should have gone to court to allow him to demonstrate that everything is false. Understand: "you can't prove anything".
July 04:
Yves Guillemot
took his pen
to explain the changes that will be made by the publisher:
-There'll be big changes to the Editorial but we don't know which ones yet. Ubisoft had already redesigned the Editorial in January ... to give more power to Tommy François and Maxime Béland. Oops. It is also question of transforming human resources and no longer leaving the unhealthy actions of the unpunished chiefs
-Ubisoft has a new role: "Head of Corporate Culture" which will be occupied by Lidwine Sauer. She will suggest changes to be made.
-Ubisoft will organize discussion forums to listen to its employees
-Global business survey to be sent in less than two weeks
-Investigations by independent professionals continue
-A confidential alert tool allows you to "denounce your pig"
-Ubisoft to hire an audit firm to analyze its procedures and rules of conduct
-Ubisoft will also create a "Head of Diversity and Inclusion"
It is still a bit vague but there is clear progress
compared to the first answer
.
According to a letter sent to Gamasutra
, Maxime Beland resigned and Tommy François was placed on disciplinary layoff. An Ubisoft Toronto employee was also fired.
July 12:
Ubi is about to unveil its Winter 2020 collection but the party will be ruined because of the actions of its leaders. A new article from Liberation puts a layer on it, this time with Serge Hascoet as target.
Ubisoft's creative and number 2 chef is accused of encouraging and participating in sexual harassment in the editorial.
We are talking about drugs, porn and rape, all with the complacency of human resources who prefer to stifle business rather than losing creative people. The HR director even threatened to resign with half of his team if Yves Guillemot did not whitewash their actions. Yves also seems OK with toxic leaders provided they are effective. For now, Ubisoft's policy is to investigate the most serious cases but to quickly cover up the rest of the case.
The July 10 Libération report alleged that Hascoet once replied acrimoniously to a company VP's criticisms, telling coworkers, "this 'bad fuck' [the VP] was hindering his creativity and that someone should open her mind by '[fucking her] from behind' and 'sharing her around until she gets it.'" In another alleged incident, Hascoet "reportedly blocked a woman in the elevator and put himself against her, making groaning sounds and looking her in the eyes. Some of his collaborators in the editorial team reportedly did the same, to the point it became [a signature move]."
July 16:
Christophe Derennes replace Yannis Mallat as the head of the company's Montreal studio. He was previously the executive vice president of production at Ubisoft Montreal:
"Derennes has immense expertise in production management in his 25 years with Ubisoft and has been a source of daily support for development teams in the creation of our games and helped make them into the great successes of which we are all proud"
July 22:
Summarized:
New article by Jason Shreier (
link
) that talk about meetings in strip clubs and refusing to use female characters in other things.
Ubisoft also announced that part of the bonuses awarded to managers will depend on their ability to create a positive and inclusive workplace.
In the same time, the reorganization continues at Ubi:
-Christophe Derennes, former vice-president of Ubisoft Montreal will replace Yannis Mallat at the head of the studio. Mallat was also the head of the other Canadian studios (Toronto, Quebec City, Saguenay, Halifax and Winnipeg)
-Christine Burgess Quemard will now be in charge of Ubisoft Toronto, Quebec City, Saguenay, Halifax and Winnipeg (all previously headed by Yannis Mallat.
Christophe is the nephew of Yves Guillemot and has 25 years in the society. Christine has even more seniority as she joined the studio in 1987 as employee number 5.
August 03:
Tommy François has "left Ubisoft", announced CEO Yves Guillemot in an internal email that Numerama was able to consult. The ex-VP was accused of making homophobic remarks, sexist and sexual harassment and attempted sexual assault.
August 16:
The series of layoffs at Ubisoft continues. This time around, it's Creative Director Ashraf Ismail's turn to lose his job. He was the head of the studio that made video game publisher's next title, Assassin's Creed Valhalla
Ashraf Ismail is accused by an employee of having lied about his marital status and of having taken advantage of her status to have extramarital affairs. During June, he announced to take a step back. In a tweet, he said to himself "deeply sorry for all those who have been hurt"
An update on URL redirects, blog submissions, and newsletters
www.gamasutra.com
La mise en place d'une cellule de crise après les accusations publiées dans «Libération» n'a pas empêché la multiplication des témoignages décrivant la culture toxique à l'œuvre dans l'entreprise de jeux vidéo. Beaucoup pointent le numéro 2, Serge Hascoët.
www.liberation.fr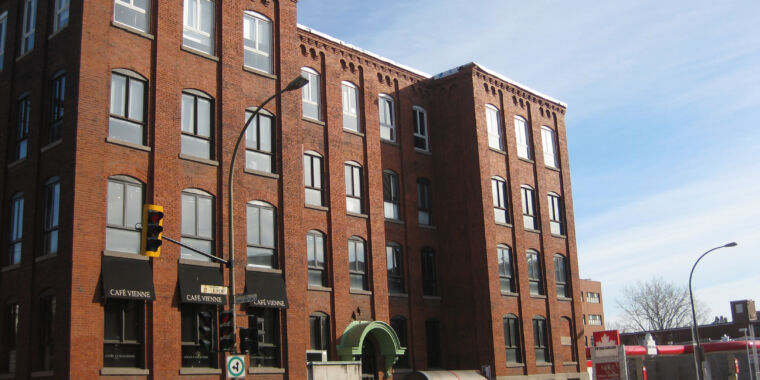 CCO Serge Hascoet is out. So are the global head of HR, head of Canadian studios.

arstechnica.com
«Libération» a recueilli une vingtaine de témoignages qui décrivent, au siège du numéro 3 mondial du secteur, un système toxique, dominé par des hommes intouchables, que protégerait «un mur des RH».
next.liberation.fr
Après notre enquête nourrie de récits de harcèlement et d'agressions sexuels au sein de l'entreprise de jeux vidéo, une ex-employée témoigne à visage découvert auprès de «Libération».
www.liberation.fr
The move is one of many personnel changes in the company
finance.yahoo.com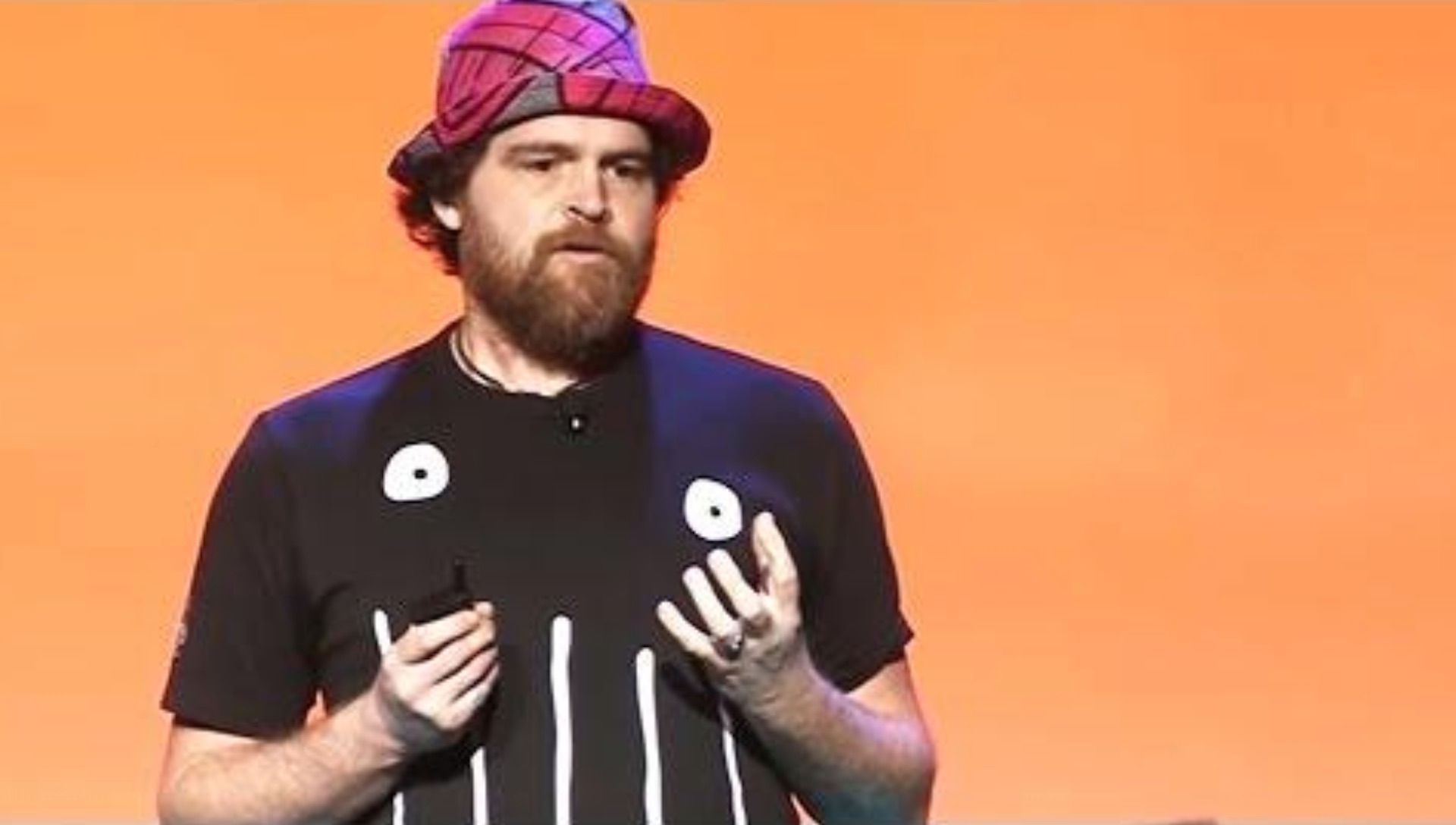 Dans un mail interne, Yves Guillemot, le PDG d'Ubisoft, a confirmé que l'ancien vice-président du service éditorial d'Ubisoft Paris ne faisait plus partie de l'entreprise. Tommy François faisait l'objet d'une enquête interne après la publication de plusieurs articles de Libération et Numerama...
www.numerama.com
Ubisoft has fired Ashraf Ismail, director of the upcoming Assassin's Creed: Valhalla, after an internal investagitaion by the publisher.
venturebeat.com
Last edited: