Jan 15, 2017
1,878
2,498
540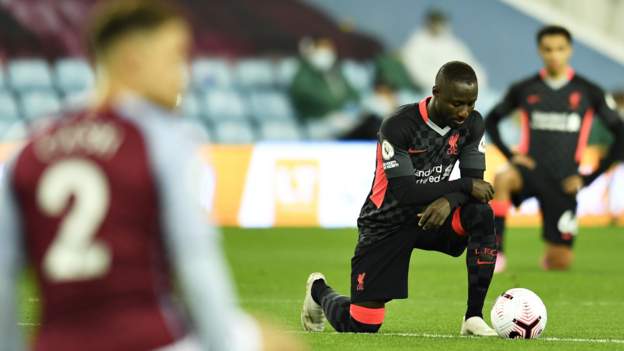 Football's Black Coalition is launched by black coaches, along with former and current players, to tackle racism within football.
www.bbc.co.uk
A new body has been launched by black coaches, along with former and current players, to tackle racism in football.

Football's Black Coalition (FBC) aims to get governing bodies to do more to challenge racism while tackling issues of under representation in the game.
BBC Sport understands that the group was partly inspired by the MLS Black Players For Change group (BPCMLS).

BPCMLS was founded in June, in the wake of George Floyd's death in the USA on 25 May.
Thoughts?
Black players still suffer from racism in the game. It's disgusting that fans still racially abuse football players and any twat who does so should rightfully be banned from attending matches.
We already have a group that tackles racism within football called Kick it Out. However, this new group is focused just on black people and is also focused on representation of black people in the game.
Now, anybody who watches the EPL know that black players are highly represented in the game and some of the best and most exciting players in the league are black (Sterling, Trent and the amazing Mané for example), but this group is focused on getting more black coaches and coaching staff
There is hardly any black football managers in the game. That's a fact and I'd love to see more, but the question needs to be asked as to why there are not that many black coaches in football? Is it because the FA is racist and doesn't want black coaches, or is it simply that black people have decided not to go into coaching? I'm not sure there has been much RCA beside throwing out the accusations of racism.
Also, I feel a group like this should be focusing on all races. My Napalise friend actually made me aware of this article and asked in jest if there was going to be an Asian group because there are hardly any Asian managers in England either. He was joking but he made an interesting point.
Or, I'm unknowingly racist. If so, I'll probably be expecting a ban soon.
Anyway, discuss.