Okay, I swear I searched twice, using different search terms for the subject, but the only thread that came up was this one:
https://www.neogaf.com/threads/most-overrated-underrated-psp-ds-games.45984/
, and its last post is from May of 2005. So, instead of dino-bumping, I'm starting a new thread. Under-rated and/or overlooked. NOT
The World Ends with You
or some nonsense like that -- come on!
I'll start with one of each...
Under-rated:
Dynasty Warriors DS: Fighter's Battle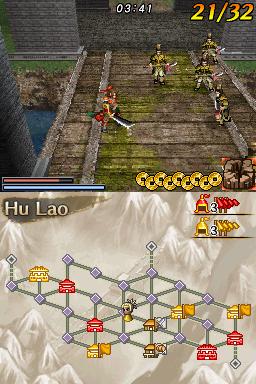 It's pretty fugly, the movement is kinda clumsy, and if you're not a fan of "Warriors" games, this absolutely won't convert you (I don't think). But on DS, on the go, it was/is a fun little game to hunker down with. It's kinda mindless, but if you enjoyed mindless arcade games from the way back when, you'll probably enjoy Fighter's Battle.
Overlooked:
Sid Meier's Civilization Revolution
I'm sure the versions on other systems received plenty of attention, but I doubt the DS version did. It was, I believe, my introduction to the series, and I think it's still my favorite to this day. I enjoy the pure strategy gameplay of it. No RTS mechanics that I recall, fairly easy to grasp, and completely rewarding once you get the hang of it. Ample replay value.