Source (Twitter)
Several images have popped up on Twitter of what seems to be some kind of stage for what could possibly be an event related to the Super Nintendo World area that is expected to open in 2020 in Universal Studios Japan.
Apparently the stage has moving elements, like the Piranha Plant, and there seems to be some kind of firework or pyrotechnics installation in the back.
If you look closely at one of the pics, you can barely make out the word "Grand" in the center of the backdrop of the stage. Could possibly be part of "Grand Opening", so perhaps they will announce a new opening date. Or perhaps it's not "grand"
. It's hard to see.
Edit: Found a better pic, it says "Groundbreaking Ceremony". Yep -- look like this is gonna be used for some sort of announcement!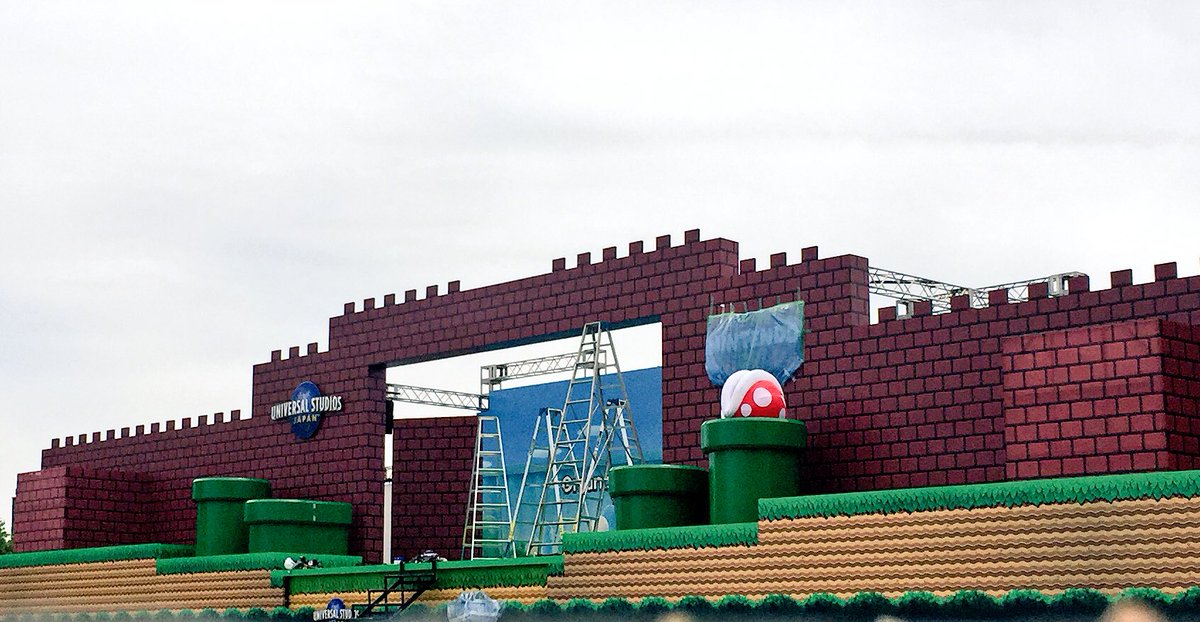 More pics:
Send me to another castle if old