EDIT -
2015 THREAD, CLICK HERE
I'm just a gamer who highly enjoys my Vita & want to share the library with some of the posters here who are not aware of some of the upcoming titles. This thread is for Vita gamers & would-be Vita owners who are interested in the system's library in the near future. I hope you enjoy this thread & find a few games of interest down there that you may not have heard of before.
If I missed anything, let me know. Peace out & happy gaming
NOTE - for older games without images, check the bottom of the post
KEYS:
SCE - Sony console exclusive
PE - Portable Exclusive. Not available on 3DS, mobile, or tablets.
NO3DS- Not available on the 3DS
E - Exclusive to Vita
R - Coming to Retail
COMING SOON!
Atelier Ayesha: Alchemist of Dusk +
Duke Nukem 3D Megaton Edition
NEW ATTRACTIONS
Broken Sword 5: Serpent's Curse Ep. 2
Switch Galaxy Ultra
Fieldrunners 2
Resogun
Oddworld: Munch's Odyssey HD
RELEASED RECENTLY
Flyhunter Origins
Rock Boshers DX
Fantasy Hero: Unsigned Legacy (E)
Adventure Time: The Secret of the Nameless Kingdom
Hatsune miku project diva f 2nd
Rollers of the Realm
Lego Batman 3: Beyond Gotham
Senran Kagura: Bon Appetit
Tales of Hearts R
UPCOMING VITA GAMES
Betty Boop Bop
Ethereal
One Piece: Pirate Warriors 3
Hyperdimension Neptunia U
J-Stars Victory VS +
Nihilumbra
Operation Abyss: New Tokyo Legacy
Broken Age
Air Race Speed
2 Fast 4 Gnomz
Robonauts
Project Light
Steins;Gate
Resident Evil Revelations 2
Project Scissors
The Banner Saga
Day of the Tentacle Special Edition
Shovel Knight
Super Time Force Ultra
Darkest Dungeon
Severed
Bastion
Geometry Wars 3: Dimensions
Octodad: Dadliest Catch
Towerfall Ascension
MLB 15 the Show
Ultratron
Space Hulk: Ascension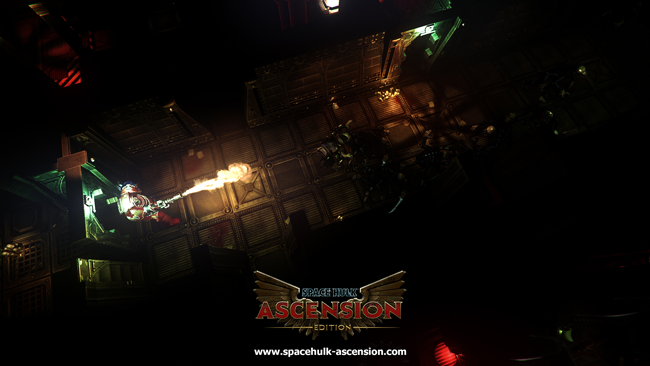 Project Root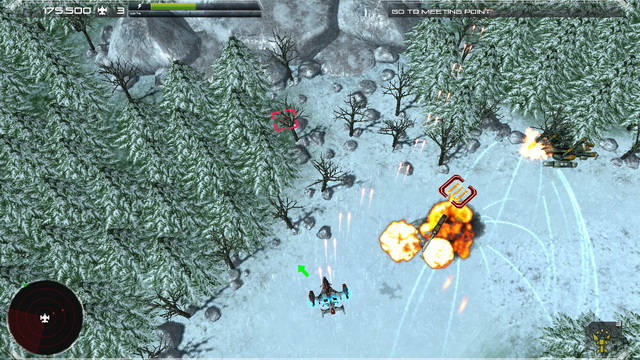 Poncho
Hatoful Boyfriend
Sketchcross
We Are Doomed!
Roundabout
Wild Season
Invokers Tournament
Hyperdevotion Noire: Goddess Black Heart
Fenix Rage
Invizimals: The Resistance
Soldner X2: Final Prototype
Pier Solar & the Great Architect
Outpost 13
Spectra 8bit Racing
Play Kiseki untitled game
OlliOlli 2: Welcome to Olliwood
Moon Hunters
Shu
Toukiden Kimawi
Zodiac
Miko Gakkou Monogatari: Kaede Episode (English)
Steamworld Heist
Nova-111
Inferno 2
Bombing Bastards
Sun & Moon
Klaus
Gyossait
Jungle Rumble: Freedom, Happiness & Bananas
Miniflake
Grinsia
Run Sackboy Run
Ray's the Dead
Salt & Sanctuary
Alone With You
Ascension: Chronicle of the God Slayer
VA-11 HALL-A: Cyberpunk Bartender Action
Hyperdimension Neptunia Re:birth 2 - Sisters Generation
Metal Slug 3
Desert Ashes
Nom Nom Galaxy
99 Bricks: Wizard Academy
Flem
The Muppets Movie Adventure
Phoenix Forces
Attractio
Last Inua
Monsterbag
Mercenary Kings
Blood of the Werewolf
Minutes
Papers, Please
Aztez
Cosmic Star Heroine
Curse N Chaos
Energy Hook
Fat Princess - A Piece of Cake
Flame Over
Forma 8
Gunship X
Guns Up
Helldivers
Heroes of Loot
The Firefly Diary
Baboon
Bigfest
Bodycheck
C-Wars
Citizens of Earth
Hyper Light Drifter
Jazz: Trump's Journey
Joe Danger: The Movie
Krinkle Crusher
The Legend of Doodle
The Legend of Raven
Liege
Monkey Mofo
Ninja Senki DX
Oddworld: New N Tasty
Oreshika: Tainted Bloodlines
Pavilion
Rainbow Skies
Risk of Rain
Road Not Taken
Samurai Gunn
Shantae: Half Genie Hero
Skeleton Rider
Skullgirls Encore
Soul Saga Ep.1
Starbound
Super Exploding Zoo
Swords & Some Magic
Tales from the Borderlands
Teslagrad
Tetris Ultimate
To Leave
Mechrunner
The Hero Trap
La Mulana
Axiom Verge
Broforce
Criminal Girls: Invite Only
Earthnight
Hand of Fate
Heart Forth, Alicia
Kodoku
MilitAnt
Not A Hero
One Way Trip
Persona 4 dancing all night
Project Phoenix
Red Goddess Inner World Titan Souls
Tokyo Twilight Ghosthunters
Volume
Twilight Struggle
Mighty No. 9
Hotline miami 2 wrong number
Aaru's Awakening
Assault Android Cactus
Dragon Fin Soup
Drifter
Foul Play
Galak-Z: The Dimensional
Grim Fandango remastered
High Tech Racing Plus
Inner City Kids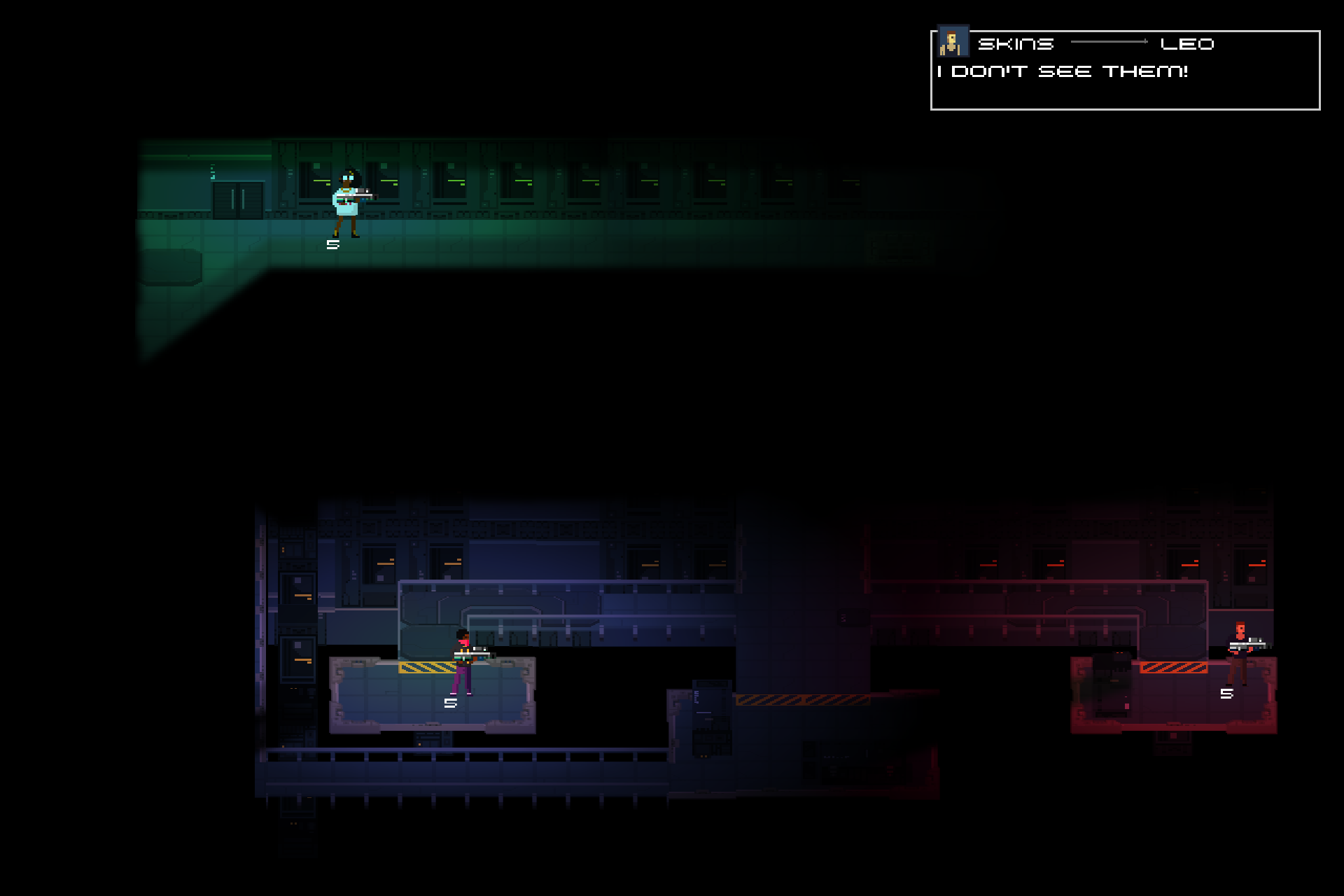 Kick & Fennik
Midora
Nuclear Throne
Orc Attack
Rain World
Death Tales
Rocketbirds 2 Evolution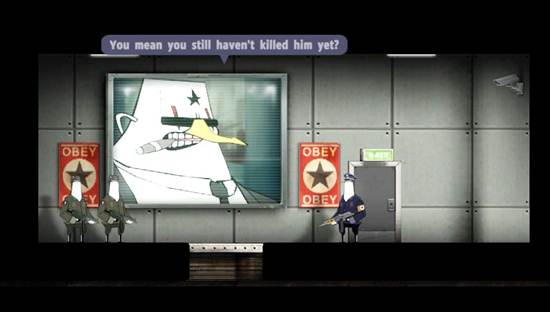 Son of Scoregasm
Supermagical
The Chainsaw Incident
Timespinner
Upside Down Dimensions
Vacant Sky Awakening
VVVVVV
Whoa Dave!
Blast 'Em Bunnies
Robot Rescue Revolution
Snapshot
Dying: Sinner Escape
World End Economica
Brandish the Dark Revenant (PSP, Vita compatible)
The Legend of Heroes: Trails in the Sky SC (PSP, likely Vita compatible)
Fault Milestone One DX
Collectems
Forgotten Memories
Disney Infinity 2.0 Marvel Super Heroes
Chromophore: Two Brothers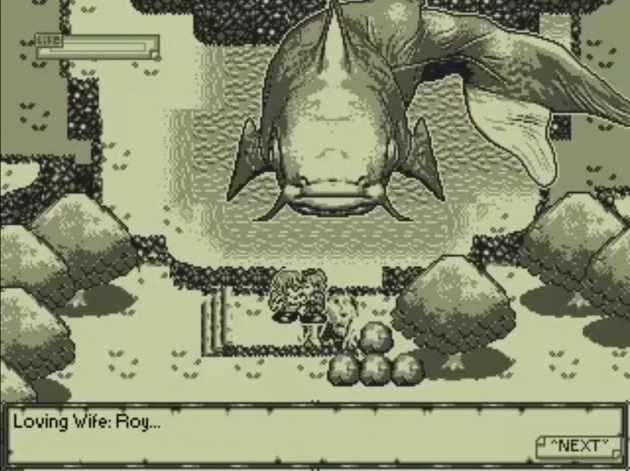 A.N.N.E
Death Ray Manta next
The Chaos Engine
Y2K
Kura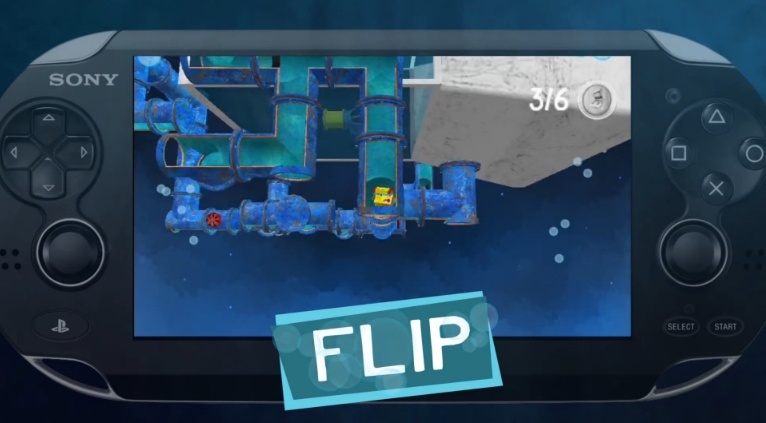 Super Forget-Me-Not
+ Vine video here
http://vine.co/v/MiPUr0KB13z
Alien Shooter
Japan-only games (so far)
The Legend of Heroes: Trails in the Sky Evolution
Shiren the Wanderer 5 Plus
Date A Live: Rinne Utopia
Tokyo New World Record: Operation Babel
Kagero: Dark Princess
(Screens coming soon)
3rd Super Robot Taisen: Heaven Prison Chapter
SaGa 2015 (working title)
Time Avenger
Absolute Interception Wars: Metropolis Defenders
Samurai Warriors 4-II
Higurashi When They Cry
Fuuraiki 3
Yu-Gi-Oh: Arc-V - Tag Force Special (PSP, Vita compatible)
Hero Fortress Bagooon!!
Yuki Yuna wa Yusha de Aru: Memory of the Forest
Atelier Escha & Logy Plus
Robo vs Dragons
Sword Art Online: Lost Song
Final Fantasy Agito
Hyperdimension Neptunia Re;Birth 3: V Century
Code: Realize
World End Eclipse (Online RPG from producer of Valkyria Chronicles)
(Screens coming soon)
Mystery Gonsokyo 3
Bokosuka Girls: Tatsunoko Gakuen Climax
(No screens yet)
Rise of Mana
Deadman's Cross
Deemo
New Way of the Samurai (Ukiyo no Roushi )
God Eater 2: Rage Burst
Senran Kagura: Estival Versus
Luminous Arc Infinity
Ys
Earth Defense Force V2
Corpse Party: Blood Drive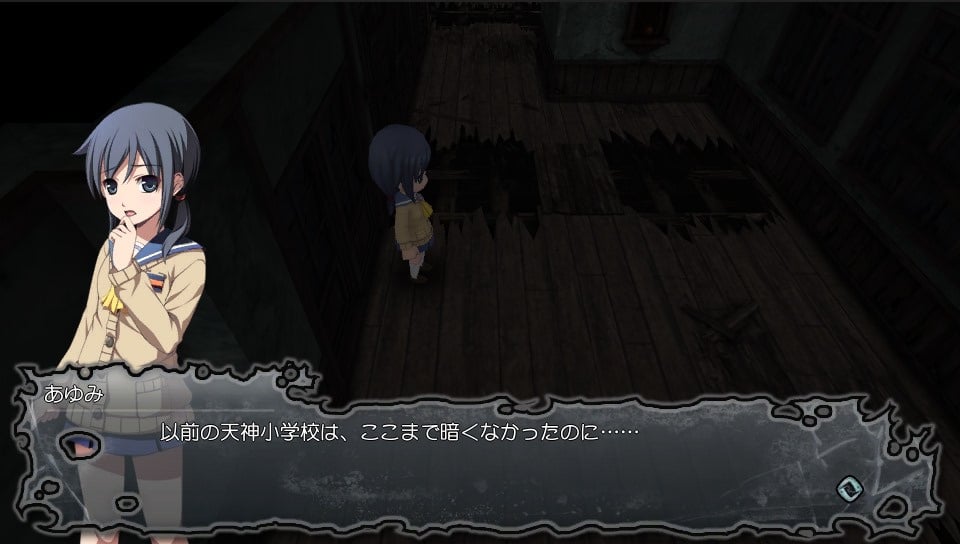 Great Edo Blacksmith
Chaos Rings Prequel Trilogy
Xblaze: Lost Memories
(No screens revealed yet)
Demon Gaze 2
Phantasy Star Nova
Wonder Flick
Danganronpa Another Episode Digimon Story: Cyber Sleuth
Lost Dimension
Ar No Surge Plus
Stranger of the Village of the Sword
Dungeon Travelers 2
Eiyuu Densetsu: Sen no Kiseki II
Shin Hayarigami
(Due to image limitations to 250, I used the titles only for some older games)
Western regions
*Aqua Kitty DX
*Final Horizon
*Boss!
*Shake Spears!
*Rugby 15
*Retro City Rampage DX
*The Binding of Isaac: Rebirth
*The Hungry Horde
*The Walking Dead: Season 2
*The Wolf Among Us
*Home
*Freedom Wars (E)
*Poltergeist: A Pixelated Horror (NO3DS)
*Senran Kagura Shinovi Versus
*Minecraft Vita
*Pocket RPG
*MXGP The Official Motocross Videogame
*Get Off My Lawn!
*Ring Run Circus
*Moto GP14
*Don't Die Mr. Robot!
*The Unfinished Swan (SCE)
*Tiny Troopers: Joint Ops (NO3DS)
*Race the Sun (SCE)
*Samurai Warriors 4 (SCE)
*Nidhogg
*Jet Car Stunts (NO3DS)
*Pix the Cat (SCE)
*Best of Board Games
*Natural Doctrine (SCE)
*Frozen Synapse Prime (E)
*Futuridium EP Deluxe (SCE)
*Murasaki Baby (E)
*Invizimals: The Alliance (E)
*Arcana Heart 3 Love Max (SCE)
*FIFA 15
*Run Like Hell (NO3DS)
*Danganronpa 2 Goodbye Despair (E, R)
*Velocity 2X (SCE)
*Don't Starve - Giant Edition (PE)
*Counterspy (NO3DS)
*Disgaea 4: A Promise Revisited (E, R)
*Akiba's Trip Undead & Undressed (SCE, R)
*Sword Art Online Hollow Fragment (E, R)
*The Swapper (PE)
*Phantom Breaker: Battle Grounds (E)
*Hohokum (SCE)
*Joe Danger (NO3DS)
*Hyperdimension Neptunia Re:birth 1 (E, R)
*Rogue Legacy (PE)
*Metrico (E)
*Gravity Crash Ultra (E)
*Mahjong Gold (NO3DS)
*Deathmatch Village (SCE)
*Warriors Orochi 3 ultimate (NO3DS)
*Crimsonland (PE)
*Table Top Racing (NO3DS)
*Day D Tower Rush (NO3DS)
*My Singing Monsters (NO3DS)
*Gravity Badgers (NO3DS)
Thanks to: Canis Lupus, Novocaine, VLiberty, Ramzastrife, TP, 2+2=5, jwk94, MQX, Shizuka, Yaffi, Jacqli, Blacklagoon, incpdo, N30RYU, NinjamicWZ, Volken, Infernal Monkey, Zhao_Yun, LoudNinja, Kresnik258